See which skin care products you should be using, like, now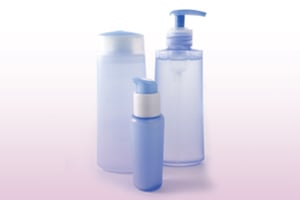 This is a TotalBeauty.com skin care article
It's sometimes hard to know which anti-aging products are right for you and your skin. But … this trusty quiz will give you customized results for which ones to stock up on.
Hey moms with sons getting ready to graduate from college, high school, out of the eight grade or in my case, just movin' on up from Pre-K to K. I know that lately we have been focusing on moms and celebrating everything they do, which literally, is; everything! Though today I wanted to touch base on an area that may not include Bieber mania for our young men graduating and moving on. So I have included a link and some info that may help you today on the Orpah show. Tune in if you can to learn a bit about current modern day manscaping.
Get advice on men's fashion and more from Tim Gunn and Carson Kressley. Wave goodbye to dreadlocks, scrubs and that caveman look! The Oprah Show "make over my man" crew strikes again. http://www.oprah.com/showinfo/Oprahs-Make-Over-My-Man-Crew-Strikes-Again
Now the videos can be seen on the website so if you miss the show, do your research later.
**Now it's time to highlight a product that may help the men or boys in your life, because truly, now is the time to start practicing good grooming habits, no need to wait til out of college!
The product line "Hey Dude" is a fun, young and hip line created for a man's textured skin, oil and beard. Here's a wee bit about the line:
"Supplying today's men with the products they need to look and feel great is new male grooming company, Hey Dude Skin Care. The company offers a premium line of products that are designed to give the modern man the essential tools to combat the natural effects of aging and external conditions affecting his skin.


Made from high quality organic ingredients like hyaluronic acid and essential nutrients, Hey Dude Skin Care products perform the most vital of functions to help a man protect, repair, and maintain his skin.
For more info visit the website: http://www.heydudeskincare.com/

Remember to post your Mother's day comments to get your Phyto-C giftset for mom!

Remember: you are beautiful!
Thank you for visiting the blog and check back for promotions and beauty giveaways!