Get rid of crow's feet, fine lines, and dark circles with one of these 14 best eye creams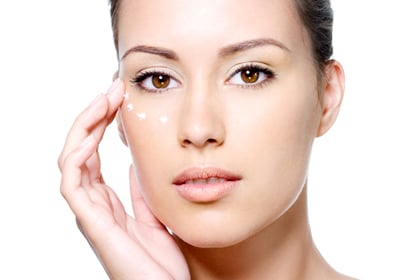 This is a TotalBeauty.com skin care products article
Your eyes can say a lot about you. And if your eyes are shouting "I haven't slept" or "Yes, I am old" to every onlooker that passes by, you should consider swapping your eye cream for one of these. Readers say these eye creams have reversed their signs of aging, reduced redness, and decreased puffiness. So what are you waiting for? Pick up one of these 14 best eye creams.
TotalBeauty.com average reader rating: 8.1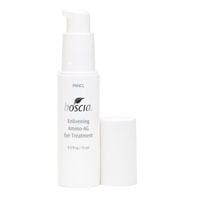 "It calms the skin, helps with puffiness, and took years off my eyes."
TotalBeauty.com average reader rating: 8.2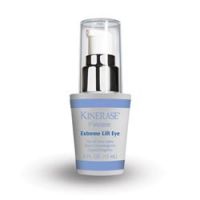 "This must-have product tightens for a youthful awake look, and within minutes you can see the difference in your eyes."
TotalBeauty.com average reader rating: 8.8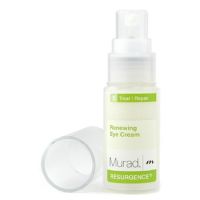 "After using it for a while now, people have told me they thought I was 10 years younger than I actually am, so it must be working!"
Hello sweet Gorgeous! Has all the sunscreen, sweating ,dirty air, and heat stress built up on your skin and caused a breakout? Or, do you normally have an oily acne prone skin? I ask because I have experienced a new product line ( new to me, but not new to the world of skin care) called Christina Comodex. I sampled the Mattifying Sunscreen spf 15 and the Christina Comodex drying gel because I have got some kind of pimple that I didn't ask for or order. I think it's just a build up of sunscreen/summer heat stress/and dirty air! I liked the light weight oil free sunscreen that dries down to a matte finish on the skin. It does have a floral scent to it and is an spf 15. I live in Arizona and prefer to wear a higher number. The drying gel worked well on the blemish and doesn't sting and dries quickly. So far, so good with my experience testing the Christina Comodex line. I only had one challenge and this is I can not find where to buy in Arizona? I think you can get it in Florida-or online, but it was not easy to find the information. Perhaps it is spa only? Either way-my experience is good and if you come across any of the other Christina skincare lines you just may be happy with it! https://christina-usa.com/
A Holistic Approach to Healthier Looking Skin
Acne and acne damage are caused by various internal and external factors that initiate a harmful cycle of blockage, contaminations and inflammation that unbalances and ultimately damages skin. Comodex treatments heal the primary causes of acne by exfoliating the outer skin layer, destroying infection, and regulating sebum production. Comodex's innovative ingredients and techniques go beyond typical treatments to bring skin to its healthiest state. The Comodex treatment immediately removes excess sebum, softens pore congestion, and reduces redness and irritation for clearer, healthier looking skin. • Decreases sebum production • Diminishes comedones and prevents their appearance • Prevents bacterial proliferation through highly effective anti-bacterial ingredients • Diminishes the formation of scars • Reduces and prevents post acne hyper-pigmentation • Exfoliates dead skin cells and stimulates cell regeneration
The woman behind the vision
The Christina story grew out of one cosmetician's vision.Miriam Zehavi Through years of firsthand experience Christina Zehavi personally saw a genuine need for products that provide comprehensive solutions without compromising skin health. Starting from a small family operation, Christina set out to improve the quality of the current offering of professional skincare products, both in the salon and at home. Now as an international enterprise with a first-class R&D facility and full in-house manufacturing capabilities, Christina is continually building product lines that achieve real results. The Combination of pioneering scientific research and personal vision has driven Christina to create specialized products that gently heal, protect and respect the delicate balance of the skin Remember: you are beautiful! Thank you for visiting the blog and check back for promotions and beauty giveaways!