We challenged TotalBeauty.com readers to put different beauty product lines to the test -- see their results here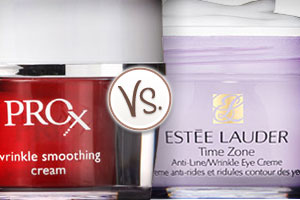 Plenty of women (like our testers) could use a complexion boost. To the rescue, TotalBeauty.com: We provided the new Olay Pro-X products and department store products for their pampering pleasure, and they offered honest, real-time results. See how each brand fared in this eight-week skincare faceoff.
Today's beauty bubble is one to just click over to. I have had so many people ask me about the Olay Pro X line...so...the news is just a click away!
I'll see you on Sunday October 4th at the
www.eastvalleybridalaffair.com
show! Free to get in, bridaloke contest for great prizes and my makeup demo at 1 and 3. See ya!
Visit http://www.makeupuniversity.com for information
Thank you for visiting the blog and check back for promotions and beauty giveaways!