Holmes is channeling her inner sex kitten with new Victoria's Secret-inspired waves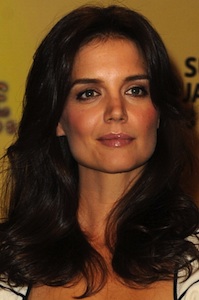 This is a TotalBeauty.com celebrity hairstyles article
Maybe we're losers, but my best friend Lynn and I live for award show nominations. We set our clocks to be sure that we'll be up (and online) in time to watch some star and starlet make or break various celebrities' day. And when we saw Katie Holmes …
Hello gorgeous! Do you need something sweet, scrubby and wonderfully moisturizing for your whole self? Drop some hints for your stocking stuffer to be a tub of Mint Lime Sugar body scrub from GreenEnvy.
It's perfect for the eco-trendy and green beauty fashionista with it's exotic scent and luxurious feel on the skin! And that's before you rinse it off!

This scrub is great for just rubbing on the skin for exfoliation while moisturizing, or you could put a spoonful into your pedi-tub and soak your stress and cares away!
The GreenEnvy line has so many good things to choose from for your personal Christmas stocking or that of a loved one!
So go see at http://www.lovegreenenvy.com
Remember: you are beautiful! Thank you for visiting the blog and check back for promotions and beauty giveaways!