There's something about the suds of a shampoo that gives us the satisfaction that our hair is squeaky clean. But can we have clean hair without the bubbles? We find out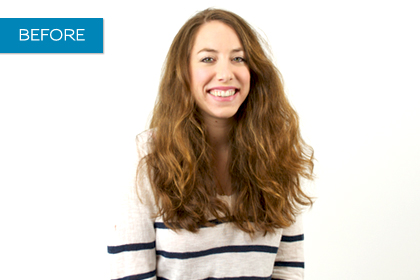 This is a TotalBeauty.com hair care article
Lately, the hair care world has been clamoring for the L'Oreal Paris' EverCreme Sulfate-Free Moisture System Cleansing Conditioner, a revolutionary one-step hair care system that's sulfate-free, paraben-free, and 100 percent vegan. It also promises to nourish and transform your hair without the bubbles. So, we asked three reviewers to put it to the test. Does it live up to its claims?
Hello Gorgeous! Happy Memorial Day weekend! A special thank you to all the men and women of the armed forces past and present for their service and sacrifice.
I appreciate you and all that you do! God bless the USA!
Now let's talk about men: if you have need a Father's Day gift or to upgrade your hygiene routine, consider some L'Occitane to do it with.
The L'Occitane brand is made in France and free from parabens and petrochemicals.
These 3 body care products are great for staples in your daily routine: the Verdon Outdoor Moisturizer with spf 30 which is a non greasy, fast drying, fresh scent and most importantly-dries matte on the skin so your face isn't shiny, just protected.
The BAUX deoderant is alcohol free and fast drying on the skin, so no sticky armpit here!
And my personal favorite of the trio is the shower gel-it smells amazing, and is good for hair and body. The description below is from the website http://www.loccitane.com and is a great description of the scent and product. I liked it better than how I was going to describe it-so enjoy. Now go get some for you and your dad, grad, birthday or any day!
The rugged aroma of L'Occitane Eau de Toilette. Redolent with authentic A.O.C. lavender, blended with the peppery, nutmeg scent of burnt wood. Purifies the body, cleanses and shines hair.
Remember: you are beautiful! Or...handsome in this case!
Thank you for visiting the blog and check back for promotions and beauty giveaways!