Stop grease and shine with oil-controlling makeup and skin care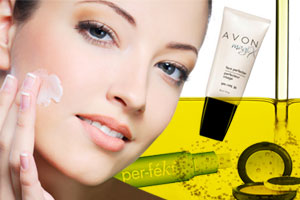 If you have oily skin, you know it can be tough to prevent mid-day shine and keep grease at bay. Here, our fellow oily skin readers share feedback on the products that keep them looking matte all day.
This stuff is fun! I can feel it tightening the skin and firming up! I love feeling the effects of a product working!
Here's some details from the Aminogenesis website, and go there to get your "Gone in 60 Seconds" because it's just under twenty bucks!
###
Give us 15 seconds and we will give you 15 years! Gone In 60 Seconds is a powerful formula that activates on contact to visibly erase fine lines and deep wrinkles – in just seconds! So, why put yourself through the expense and hazards of botulinium injections for short term results? A scientific blend of oxygenating peptides, micro-collagen and firming proteins tightens, firms and reduces puffiness all day long. It's like having a temporary face-lift in a bottle!
FEATURES:
· InstaFirm Protein: An exclusive protein technology that instantly starts to firm skin and plump up wrinkles, creating younger looking skin – within seconds
· OxyPeptide: Naturally derived peptide that is clinically proven to increases skin respiration and oxygenation by as much as 754%
· GABA: Naturally produced in the body to relax muscles, eliminating the need or desire for painful injections
· Micro-Collagen: Delivers a boost of collagen to the help firm the skin
· Patented Delivery System: Advanced patented technology time releases key ingredients all day long
BENEFITS:
· Visibly Firms: Fine Lines and Deep Wrinkles – In Just Seconds!
· Rebuilds: Skin Firmness
· Use Under Make-Up
· No Albumin, No Whitening Effect
· Natural Formulation Does NOT Contain Propylene Glycol, Parabens, Synthetic Colorants, Nor Synthetic Fragrances
· Dermatologist Approved
AminoGenesis products are cruelty free (no animal testing) and do not contain animal by-products
Thank you for visiting the blog and check back for promotions and beauty giveaways!