Find out cool facts about the ingredients in natural skin care and why you should befriend them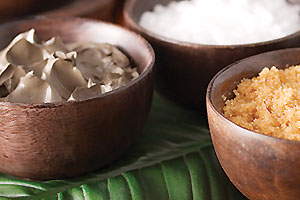 Did you know that April is Earth Month? Read on for a line-up of hot topic natural ingredients. See which products they're found in, and what they can do to improve your skin.
Hi! Has your hair been feeling like a wooly pig? Can you believe this photo! Must be cold where it lives! Well, if that's your hair situation, try some Citre Shine spray laminator. The trick is to hold

the bottle a good 8 inches, maybe more like an arm's length away from your hair and mist one, maybe two spritzes because a little bit goes a long way!
I tried it several times before getting the hang of how to use it. It's a good drugstore brand and with a low price and a little bit going along way, one bottle should take your through the summer!
This type of spray laminate is how you go from the beach to lunch or the store with a smooth pony tail or braids. Plus it has a very light lemony scent!

You c an find Citre Shine at Walmarts, Targets, Rite Aids and Walgreen's near you! This brand is part of the Schwarzkopf family, so you know you can trust it's quality.
Hope you had an awesome Earth Day yesterday!

Remember: you are beautiful!
Thank you for visiting the blog and check back for promotions and beauty giveaways!