Check out this top 10 list of best lacquers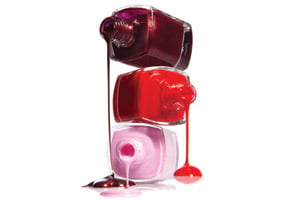 TotalBeauty.com readers painted on plenty of polishes to help us determine the meh ones from the OMFG ones. Here's the list of top-rated polishes for your painting pleasure.
TotalBeauty.com average reader rating: 8.2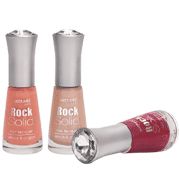 "The color in the bottle is very true to the color on your nails …"
TotalBeauty.com average reader rating: 8.4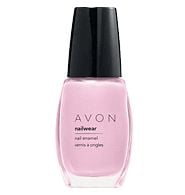 "This nail polish delivers and it's at a reasonable price …"
No. 8: Maybelline New York Express Finish 60 Second Nail Color, $3.99
TotalBeauty.com average reader rating: 8.6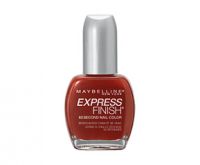 "I used to hate painting my nails because I could never sit still long enough …"
Oh happy day! Oh happy day! Happy Earth day! Can you believe it's been 40 years since the Earth day movement began? Well, I've come to make it a habit to recycle and choose greener products and my son is a stickler for it! That's why today I share with you the Avalon Organics coQ10 skin care line. The facial cleansing gel is rich, has a sumptuous lather and the smell is intoxicating! It's this lovely blend of lavender and white tea. It came with a sample of the toner but it leaked out all over, so I'm guessing the UPS truck is feeling really fresh and youthful right now.
Here's a few reason why trying Avalon Organics, either in the anti-aging line or the basic line may be for you:
1. Certified by Oregon Tilth
2. Certified by Quality Assurance International
3. Certified by ProCert Organic Systems
Ok, there is proof in the pudding that you can trust the products. Did I mention they smell so yummy! Try some. I find them at my local Sunflower Market, Sprouts, Fry's Marketplace, WholeFoods or even look online! www.avalonorganics.com
This is one of the product lines that is listed as "approved" for the HCG diet protocol. Now, I don't think it was around when Dr. Simeons was on the Earth teaching and administering the HCG diet protocol at his clinic, but it may be an option for you when you are in the middle of the VLCD's and need something smooth on your skin.
Enjoy your Earth Day!


Remember: you are beautiful!
Thank you for visiting the blog and check back for promotions and beauty giveaways!