Replace your diet coke with one of these eight drinks. They'll not only help trim your waistline, but they're also packed with good-for-you ingredients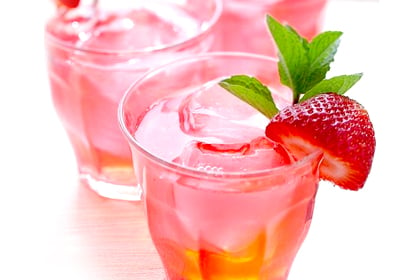 Despite what the name suggests, "diet drinks" may be low-cal -- but they're often not so hot for your diet. But since no one gets excited about drinking a tall glass of water, we turned to nutritionists and healthy-eating experts to get the skinny on the best actual diet drinks out there. Here are the experts' picks for the diet-friendly, nutrient-packed drinks that won't sabotage your healthy-eating ways.
Hello Gorgeous!
I have been playing with my sample of Skintimate lotionized shave creme in extra gentle. It has a non foaming formula and I wasn't sure at first that I was going to like not having a big thick layer of sudsy foam to pull the razor through.
Actually I am surprised and how rich the lotion texture of the Skintimate lotionized shave creme is! I tested along with it a Schick Quattro for women 4 blade shaver with acai complex and jojoba.
I really liked the lotion shave creme because it rinsed clean and I think it did help the blade slide smoother over the skin with out any tugging that could possibly result in a cut. Once you have never cut your shin to the bone while shaving you will have a nightmare for life.
The razor is a different story. I think that big bulbous moisturizing pad above the blade does not let the blades get close enough to the skin. That, or I have really fine hair and the acai complex with jojoba glide system made it more slippery and the shave wasn't as close as I would prefer.
So instead of one pass over the leg and pit, I had to make two.
What I do really like is the ergonomically textured rubber handle-it's got a real safe and sturdy grip to it.
Both Skintimate Lotionized shave creme retailers for under $5 and Schick Quattro for women retails near $10, coupons are available online and the products are available at mass retailers everywhere.
Remember: you are beautiful! Thank you for visiting the blog and check back for promotions and beauty giveaways!