Give your trusty, go-to style an upgrade. See this summer's sexiest (and easiest!) ponytails now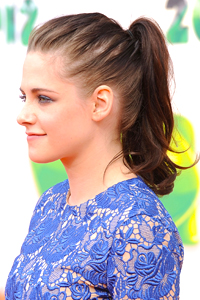 This is a TotalBeauty.com hairstyles article
With summer right around the corner, cute updos and beachy waves are getting upstaged by an oldie but a goodie: the ponytail. Don't be fooled -- this isn't your ho-hum pony that you wear to the gym. These styles are red carpet worthy. Get the expert tips that'll help you update your ponytail this summer.
Hi Gorgeous! Quick video review of the Miss Oops Boob Tube-how to simply stay modest in the summer heat and low cut tank tops. Enjoy!
Order yours online at http://missoops.com/
Remember: you are beautiful! Thank you for visiting the blog and check back for promotions and beauty giveaways!