Did you know your SPF 50 isn't enough to prevent premature aging? Turns out there's an even better ingredient you're missing out on: antioxidants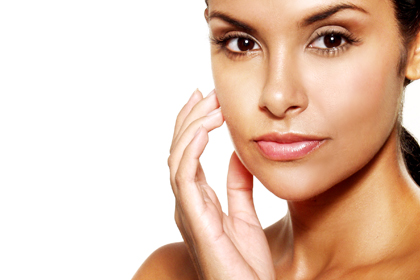 This is a TotalBeauty.com healthy skin article
Wearing sunscreen has been touted as the best way to prevent premature aging, but new research shows that SPF isn't enough to protect your skin from sun damage. Leading dermatologists are now recommending wearing an antioxidant serum for the ultimate sun protection. See how to best protect your skin now.
Hello Gorgeous! I've been testing my sample of the Cygalle Healing Spa moisturizer-it's so 'fresh' smelling that I put it in the refrigerator to store it! The Whipped Basil moisturizer is full of natural ingredients and whipped into a soft textured creme that easily spreads over skin and absorbs rapidly. My makeup wears beautifully over it-and there is no blotchy spots or streaking as I have had happened with other natural moisturizers. Below is some info from the website which you should click on over so you can read the interesting beginning to the
Cygalle Healing Spa
experience-plus get a link where you can buy some for yourself! Enjoy!
Whipped Basil Moisture Crème
all skin types A daily use rejuvenating crème that provides long-lasting hydration without leaving skin feeling greasy. Revitalizing Co-Enzyme Q10 fortifies the humectants properties of Virgin Avocado Oil, Organic Shea Butter and Organic Jojoba oils. Fresh Basil, Carrot Root, Raspberry and Rosehip make this the perfect choice for all skin types that desire a vibrant complexion. Remember: you are beautiful! Thank you for visiting the blog and check back for promotions and beauty giveaways!