There's a lot of confusing anti-aging advice out there, so we boiled it down to the 5 tips you absolutely should know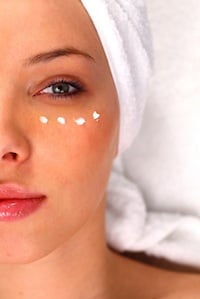 This is a TotalBeauty.com anti-aging skin care article
We have a lot of questions when it comes to the best anti-aging skin care routine, like, what's the all-time best anti-aging ingredient? How much SPF do you really need? When should we start using eye cream? To answer these questions once and for all, we asked leading experts for the 5 things we most need to know to keep our skin looking younger for as long as possible. Interested?
Hello Gorgeous! Father's Day is almost here and if you need to pick up a gift, a quick dip into your local drugstore or Walmart and Target will yield some natural skincare for the rugged or metro man in your life. Enjoy this short review-and remember, Father God likes gifts from you too-like your smile, song, and love! Share it!
Face the day the natural way when you treat your freshly shaved skin with this calming, moisturizing lotion. It's made with an amazing combination of Sunflower and Coconut Oils that hydrate while Vitamin E nourishes. Want a fresh face that looks as good as it feels?
This aftershave is for you. • Softens and moisturizes • Hydrates with Sunflower and Coconut Oils, without leaving skin greasy • Nourishes with Vitamin E
Go ahead and strut your stuff. Made from an odor-fighting botanical, our powerful natural deodorant harnesses energizing Citrus Oils, woodsy Cyprus and Warm Fir to keep you smelling and feeling your best. Bring on the day. • Fights odor with botanicals • Energizes and has great aroma with Citrus Oils, Cyprus and Fir
http://www.burtsbees.com/other/gifts-him/