Hello Gorgeous!
I just painted my toes with the Dr's Remedy nail polish that is infused with tea tree oil, vitamins and wheat protein. It's a toe friendly healthy nail polish!
I have one coat on in the top photo and two coats on in this bottom photo. The cuticles do need to be cleaned up, but so far, this polish is beautiful and applied well. The Dr's Remedy products are available for $17.00 online at their website and Amazon.com
Now here are some details from the
Dr's Remedy website:
Introducing
Dr.'s REMEDY®
The podiatrist formulated nail care collection created by board certified podiatrists, Dr. Adam Cirlincione and Dr. William Spielfogel.
Use Dr.'s REMEDY

®
Our collection of products includes over thirty luxurious nail colors and as well as nail care solutions, which can minimize the appearance of dry brittle nails, hydrate nail cuticles and improve the durability of your nail color.
Each product is infused with a special blend of ingredients selected by Dr. Cirlincione and Dr. Spielfogel. This blend includes: wheat protein, tea tree oil, garlic bulb extract and lavender.
Dr.'s REMEDY
®
is the best alternative nail care line for anyone who wants beautiful looking nails and wants to avoid formaldehyde, formaldehyde resin, toluene and DBP.
Dr.'s REMEDY
®
is vegan friendly and utilizes a blend of organic ingredients.
Dr. Adam Cirlincione and Dr. William Spielfogel are board certified practicing podiatrists based in New York. After treating patients for many years with a wide variety of podiatric concerns they joined together to create a product line that would address their patients' desire to address the appearance of dry, brittle discolored nails.
Remember: you are beautiful! Thank you for visiting the blog and check back for promotions and beauty giveaways!

12 Best Lip Liners
Think lip liners are useless? Think again
This is a TotalBeauty.com Makeup article
If you're not using a lip liner, you're missing out. The oft-overlooked makeup tool can lock a bold lip in place, keep your lipstick from feathering, and even keep it off your teeth -- convinced yet? If you're sporting anything darker than nude lipstick, you need to invest in a great lip liner. Check out our readers' top picks for the best lip liner.
TotalBeauty.com average reader rating: 8.7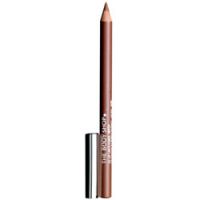 One lip liner devotee has tried "dozens of others, from MAC to Lorac to Lancome" but always comes back to this one from The Body Shop because it is "the only lip liner that lasts and never, ever bleeds."
TotalBeauty.com average reader rating: 6.1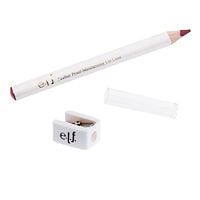 This lip liner, which clocks in at just a buck, won over readers because it prevents feathering and comes in "beautiful colors" in a "great shade range."
TotalBeauty.com average reader rating: 8.9

Readers call it "the best pencil" they have ever used and promise, "you will be glad you spent the money."