Hoping for an anti-aging miracle? You won't find it with these products
Some anti-aging products can completely revamp how our skin looks. Unfortunately, the serums on this list either didn't do much at all, or gave our readers worse skin (yikes!). Check them out, so you know what not to try.
TotalBeauty.com average reader rating: 6.5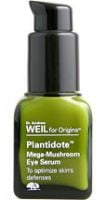 "The eye serum irritates my skin and burns my eyes ..."
TotalBeauty.com average reader rating: 6.5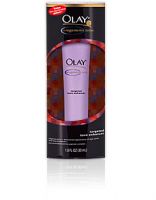 Even after "eight weeks" or using "the entire tube" readers "have not noticed a change ..."
TotalBeauty.com average reader rating: 6.4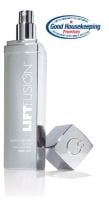 "I didn't feel any of the benefits that were advertised, and cost per use was approximately $40 ..."
I personally, am a serum lover! Some of these in the beauty bubble I have used and loved, and some I have used and got blackheads, the kind t hat require professional extraction.
Before you click through to find out if yours is in there:
You must buy this mascara and stay tuned to buy it when it comes out in a waterproof formula.
The new L'Oreal Telescopic Explosion does everything and more that it talks about. It's not just hype in my house.
The editorial sample arrived with two instead of one tubes. Bonus! So I tried one and gave the other to my grandma.
My personal experience is that the round brush is funky at first and less of a stroke is more than going at your eyelashes in a whipped up fury like normal isn't going to work with this shape of brush. It's round, with different sized rubberized spikes that can get into, around, beside and on top of all lashes.
So the first time I used it I literally had it all over my eye. Wow, my lashes, ( what they got of the mascara on them) were huge! The formulation is light, has a smooth texture, a medium black tone though I see that it is available in a "blackest black" which would be my personal preference.
There is not a strong scent or odor and it washed off with my regular face wash and water.
Now on the second application, I toned down my aggressive mascara habit and with a g entle wagging of the round brush around the top lashes and bottom, they were once again huge but without all the mess. So, I'm in love and personally feel that L'Oreal makes some of the best drugstore brand mascaras you can get!
Why I titled this post "Grandma's got lashes" is because I gave the extra tube to her. She is a mature, mid 60's lady, in shape, wears makeup and is almost always dressed up. On a particular saturday morning it was the first time since I've known her that I could see through her glasses her eyelashes!
Huge lashes on Grandma? She too loves the L'Oreal Telescopic Explosion mascara and said that she would buy it if it came in waterproof. I'm telling you, I've never noticed her eyemakeup like that before. The product really made a difference in her eyes looking larger and brighter, and the mascara showed up under her glasses. Wow.
Keep your eyes out, coming this Fall to a mass retailer near you will be your chance to purchase the latest in beauty from L'Oreal Paris: "Telescopic Explosion mascara"! Enjoy!
Remember to email in for your free V.I.B. pass to the Arizona Bridal Week festivities starting on September 26th, visit
http://www.arizonabridalweek.com/
for more info!
Finally, come see me at OneThing at City of Grace in Mesa Az or at the Social Distortion concert at Arizona Fall Frenzy in Tempe Beach Park.
:)
As always, thanks for your comments and support!
Visit http://www.makeupuniversity.com for information
Thank you for visiting the blog and check back for promotions and beauty giveaways!