Is your wedding coming up and you need to lose weight fast? Try this regimen that really works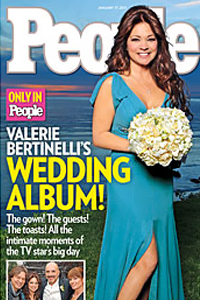 This is a TotalBeauty.com health and beauty article
Many women kick their weight loss program into high gear pre-wedding. If you don't want to go the Jenny Craig route, how can you drop a dress size (or just tone up) on your own? We spoke to the experts to find out ...
Hello gorgeous!
I feel that eyebrows are the frames of your eyes and face-so a little brow powder goes along way for a striking look and unforgettable appearance.
In the first photo are three very simple eyebrow tools: powder, gel, and slant tip brush with wand comb on the end.
In the next photo you can see that I am bare browed!
Not a stitch of anything on them-and since I am not using an eyebrow growth product I no longer have big full bushy brows!
Instead, I have to draw them on daily with a multitude of products but my favorite brow makeup of choice is a powder and slant tip brush.

Now, Brow Diva is different than a traditional eyeshadow powder because it's styled for hair color and then is muted one shade up or down.
The kit comes with the tools you need to design the brow and then set it in place.
Best yet, the different colors are named for classic iconic beauties-I'm wearing the Sophia

shade.
I like it! It photographs great...you'll see those soon!
In the meantime, go find your color at
www.browdiva.com
Remember: you are beautiful! Thank you for visiting the blog and check back for promotions and beauty giveaways!