The newest fad in anti-aging doesn't come in a tube or a jar. See the trend that celebrities swear takes years off your face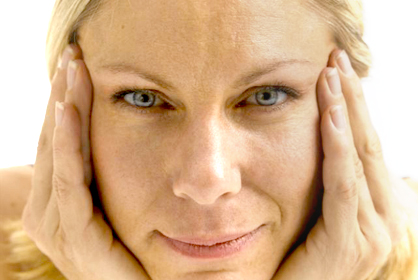 This is a TotalBeauty.com anti-aging skin care article
The secret to Jennifer Aniston and Gwyneth Paltrow's ageless look? Face yoga (or so they claim). What's face yoga? A series of exercises that will relax and tone your muscles and prevent wrinkles and sagging. Though you might look a little silly doing the poses, the results are better than botox.
Hello sweet gorgeous!
Oh the sweet smell and feel of Fall! The trends for this season are beautiful and easy to wear: merlot toned lips,burnt orange scarfs and nude nails!

Well, in Revlon's case-they have made many nail colors for all the occasions that may present themselves this Fall. Enjoy this short video of possible color combinations!

Then get some Revlon Color Stay polish at your local drugstores and mass retailers-I've seen prices range from $4.79-7.99. So keep your eyes out for coupons and sales, then stock up!


Remember: you are beautiful! Thank you for visiting the blog and check back for promotions and beauty giveaways!