Is your style falling flat, literally? Pump it up with these tips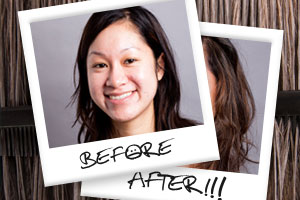 Sounds weird, but if you have fine, flat hair, one of the best things you can do to give it some volume is color it. But you don't have to shell out a ton of cash at the salon, we'll show you how to do it at home.
Well, we've got to do something to make it look fuller? I wonder about the Ookisa ads for thicker hair that I see on nearly everything on the internet. Any reports on that one?
I personally like adding a wee drop of Nexxus Humectress to my dry hair to make it fuller, I also like the All Nighter Powder too! Enjoy the beauty bubble!
Thank you for visiting the blog and check back for promotions and beauty giveaways!