Oh honey-have you LUSH'd lately?
I've got a short list of goodies that can get you back to school and back to university in tip top sweet smelling shape!
LUSH
creates hand made cosmetics and body products that are sustainably sourced.
My favorite thing about this company is their commitment to making planet friendly, good for your products!
No parabens or harsh preservatives or chemicals in these products. What does that mean? Safe grey water for you to reuse on your garden, lawn or plants! Woot!
Your
LUSH Back to School
list of must have body products:
1.
Whoosh
shower jelly- why? Because it's got energizing aromatherapy scent! Wake up with Whoosh!
2.
Herbalism
facial cleanser-why? Because it's got a wee bit of grit for exfoliation as well as the ability to help eliminate spots, balance excess oil and calm troubled skin.
3.
Ultrablast
toothy tabs-why? Because this box of toothpaste tabs that clean teeth and freshens breath is recycled, recyclable, portable, easy to use and fun and funky!
4.
Sexy Peel
-why? Becasue this wee square of citrus peel filled soap can energize your senses and your skin
5.
Jasmine and Henna Fluff-Eaze
hair treatment-why? It's a pre-wash treatment to help control frizz, moisturize and get hair smelling good and lookin' shiny!
I have some more fun stuff from
LUSH
to share, so stay tuned! In the meantime, visit the www.lush.com website and find your country flag then get to ordering! Unless that is you are in the Los Angeles area and can make it to the retail location.
Remember to bring in your 5 black pots to turn in and recycle and receive your free fresh mask!
Remember: you are beautiful! Thank you for visiting the blog and check back for promotions and beauty giveaways!
These bargain mascaras all ring in under $10, giving their thrice-as-much counterparts a run for their money
This is a TotalBeauty.com Health & Beauty article
Eye-opener: Mascara of any caliber has a pretty short shelf life. Makeup professionals recommend throwing out a tube after three months to avoid transferring bacteria from the tube to your eye. That's why a good drugstore mascara is an essential to every makeup bag. Make the most of your beauty budget by trying one of the 12 best drugstore mascaras.
No. 12: Maybelline New York Volum' Express The Classic Curved Brush Washable Mascara, $7.77
TotalBeauty.com average reader rating: 8.6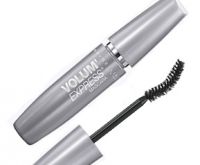 "I have tried loads of different kinds of mascaras over the years and I keep going back to this one! This is the best I have ever used!"
TotalBeauty.com average reader rating: 8.6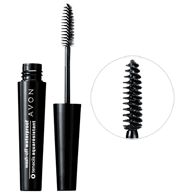 "This mascara coats, defines, gives you nice color, and doesn't smear or flake."
TotalBeauty.com average reader rating: 8.6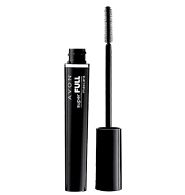 "This mascara went the distance and left no smudges, flakes, circles -- nada. And at the end of the day it came off easily with makeup remover."