Hi ya Gorgeous!
It's Monday!
You know what that means? Yup.
Under the Dome
!
I'm definitely sucked into watching and now have the book to read. I know they are vastly different so I am going to wait til the show is over for the season and then start reading the book.
Now, I supposed to be writing a
BTS: Back to School
skin care with
Murad Blackhead & Pore Clearing Duo
, but what I really want to talk about is Under the Dome!
Resources are getting scarce there! What are they doing for skincare and is all that stale air making pimples?
If not, it's for sure making blackheads.
This duo is real fun and I use it a few days before I do serious HD close up work because it pulls free all the clogged plugs in the pores and makes a smooth even canvas to apply makeup to. Smells good, feels good and easy to use, what's not to love?
For my ladies who are going back to school, back to University and back to work, get some!
It's a new product and available at Sephora for $49.50.
What it is:
A two-step blackhead and pore clearing treatment featuring oxidation reversal complex that helps to reduce recurrence of blackheads and seal pores.
What it does:
Blackhead & Pore Clearing Duo is clinically proven to reduce the formation of blackheads. Volcanic mineral clay and shikakai extract detoxify, drawing out dirt and excess oil to extract stubborn impurities from deep within pores. Oxidation reversal complex targets sebum oxidation, a leading cause of blackheads and the trigger for the build-up of cellular debris, while pomegranate seed oil tightens pores and refines skin's complexion. This must-have duo is recommended as a step two treatment in any Murad Pore Reform™ regimen. It clears blackheads and inhibits formation of future blackheads while tightening pores as part of Dr. Murad's Inclusive Health® system of care.
This set contains:
- 1.7 oz Blackhead Remover
- 0.5 oz Pore Refining Sealer
What it is formulated WITHOUT:
- Parabens
- Sulfates
- Phthalates
What else you need to know:
This product is scientifically proven, dermatologist developed, and tested on people, not animals.
Research results:
- 58% reduced formation of blackheads in 5 days*
Suggested Usage:
Blackhead Remover:
-Apply generously to areas prone to blackheads.
-Leave on for up to 10 minutes.
-Add warm water and gently massage into skin to exfoliate.
-Rinse thoroughly and pat dry.
-Follow with Pore Refining Sealer.
-Use two to three times per week as needed.
Pore Refining Sealer:
-Immediately following use of Blackhead Remover, apply a thin layer to entire face.
-To help prevent future blackheads, apply a second layer 12 hours after initial treatment.
-Follow with a Murad step three moisturizer after each application.
-Use two to three times per week as needed.
Precautions:
-For external use only.
-Avoid contact with eyes.
-Keep out of reach of children.
Remember: you are beautiful! Thank you for visiting the blog and check back for promotions and beauty giveaways!
Answer these questions to find out and get expert tips to whip your skin into shape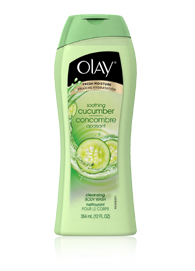 This is a TotalBeauty.com Beauty Advice article
When you think skin care, you probably think of the products you use on your face on a daily basis … but that small (albeit, important) area only makes up a small percentage of your largest organ. Take this quiz to find out which of your habits might be keeping you from skin that glows from the inside out.