Find out which skin care products Total Beauty readers saw the most eye-smoothing results from
This is a TotalBeauty.com skincare article
From serums to creams to gels, see which eye firming products had the most uplifting effects for our readers.
TotalBeauty.com average reader rating: 8.1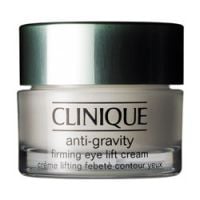 "I love how good I look around my eyes …"
TotalBeauty.com average reader rating: 8.2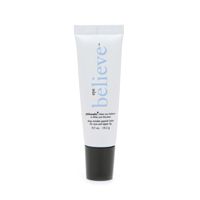 "It was very nice and soothing …"
TotalBeauty.com average reader rating: 8.2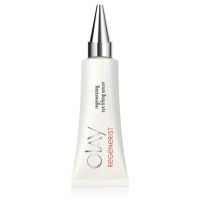 "I can't believe how much I like this serum …"
Hey friends-just a quick Saturday boost for you to help encourage you wherever you are to look and feel your best. Below are some tips from sought after image expert Janice Hurley-Trailor to help you transform the style closet you have to the style closet you want! Enjoy!
***
Janice Hurley-Trailor, an image expert who has worked with everyone from new moms to Fortune 500 companies, shows you how.
The holidays are right around the corner. Celebrate this year by wowing them at the holiday party and looking your best throughout the holiday season. Janice Hurley-Trailor, a top image consultant who has helped hundreds of women transform their images and their lives, explains how.
Here are some simple style tips you can use to help update your look:
* Try on the holiday outfit you think you want to wear and make sure it truly flatters and fits the occasion. A quick update would be to add an interesting pair of new shoes or update your jewelry with either a strong statement piece or--the new rage this season--layering multiple necklaces.
* Buy a ruffled or fringed scarf to wear with your winter coat so that you look and feel festive.
* Treat yourself to those full-length boots and wear them with matching tights to update last year's little black dress.
* Choose lacy, patterned black hose to update any holiday dress or skirt from last year.
* Get a pair of long and dramatic false eyelashes attached at your local spa. They will last about three weeks and will make the holidays fun and more glamorous.
* Go discount shopping now for something fun for the holidays. Nordstrom 's Rack has a wonderful designer section that carries clothes that were just recently on their department-store floor. Treat yourself before you need the dress, so you aren't rushed to make a choice.
MORE ABOUT JANICE HURLEY-TRAILOR
See dramatic before and after pics of Janice's makeover clients: (www.janicehurleytrailor.com/beforeandafterimagemakeover.shtml)
Janice Hurley-Trailor is an image expert with 25 years of experience. She has worked with professional practices, businesses, and government agencies. With a degree in Organizational Behavior from the University of San Francisco, Janice has analyzed and improved every aspect of her clients' businesses to become more profitable and more respected.
Janice has motivated over 100 different companies, many of them Fortune 500 clients, and speaks to universities and industry conferences. Her coaching and corporate training result in increased excitement, confidence, and clarity that lead to success.
Based in Scottsdale, AZ Janice is happily married to Michael Trailor and she is the mother of four grown children and grandmother to seven. She seeks diversity and intensity in her life and is driven to "make a difference." She is involved in such non-profit agencies as International Justice Mission, Competitive Edge International, Boys & Girls Clubs, St Mary 's Food Bank, Alliance for Children Everywhere, Antioch Global Outreach and Mountain Valley Church.
Remember: you are beautiful! Thank you for visiting the blog and check back for promotions and beauty giveaways!