Check out the latest and greatest beauty technologies
This is a TotalBeauty.com beauty products article
These breakthroughs solve beauty issues like puffy eyes, thinning hair, acne and more.

Stila Custom Color Blush, $20
Introducing … the first pH-based powder blush that reacts with your unique skin tone and pH to create a customized shade …

La Mer The Eye Balm Intense, $145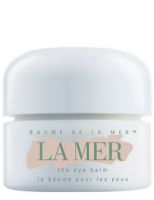 This groundbreaking eye treatment helps speed up your skin's natural repair process to refresh your eye area …

GO SMILE Smile Whitening Light, $169
This claims to be the first, truly effective white LED light device available over-the-counter, we haven't tried it just yet, so the jury is still out on whether it works …
I love a great organic product that is manufactured in the United States of America.
The Vermont Soap Organics are certified organic, and USDA approved! These soaps are so rich and creamy with a luxurious lather!
So while I was out on safari ... I washed up with the Oatmeal Lavender bar which is the most popular for dry skin. I'm holding some wee bars which are perfect for travel or a stocking stuffer.
Did I just say stocking stuffer in a Christmas reference already? Sorry, it's just while on safari I also went to Costco and they have all the holiday stuff out at once: like one big lump of halloween/Thanksgiving/Christmas party. So I was thinking that the Vermont Soap Organics would be perfect bars for a stuffer, or an assortment of the soaps make a great gift for an officemate or teacher!
I'm torn between picking a favorite-I love the country lavender shower gel because I love the scent of lavender. Zsa Zsa Gabor said that was her secret to luring in a lover late at night. She made sure that there was always lavender planted around the door to woo them in with the intoxicating aroma. Or in my case, I use the scent of lavender to woo the Mancub into bed early though he still goes with a loud and surly debate on most occassions.
My other favorite is the Lemongrass Zen foaming hand soap because it has a crisp, clean scent and the foam makes Mancub want to wash his hands more. Nice!
So enough about me loving these, why don't you try some too! Find out more by visiting their main website: http://www.vermontsoap.com/
Remember: you are beautiful! Thank you for visiting the blog and check back for promotions and beauty giveaways!