Your grade school pigtails are about to get a big makeover. See the new braids that are trending now -- and learn how to do them at home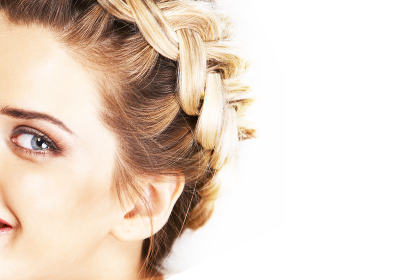 This is a TotalBeauty.com hairstyles article
We loved our schoolgirl pigtails in grade school, but aren't we too old and sophisticated for braided hairstyles now? Nonsense. Braids are making a huge comeback and have evolved to resemble waterfalls, fishtails, and even headbands. Learn how to wear this hot trend with the 9 best braiding video tutorials.
Hey cutie!
Are you getting ready for prom or going to the Coachella Music Festival?
It's been a while, but I went to the first Coachella. Yep. It's been a while and the festival has grown so much!
Now these Elegant Nails Envy Wraps are so fun and easy to apply and wear-trust me-I'm not very skilled at nail polish and these were easy!
I'm currently wearing the Bling and have a short 'how to video' to show you how simple it is to apply! You can get your Coachella Envy Wraps at Ulta stores everywhere and they are just $6.99! That's Jesse's Girl purple nail polish I'm wearing!
Remember: you are beautiful! Thank you for visiting the blog and check back for promotions and beauty giveaways!