See the new DIY option that'll get rid of your hair fast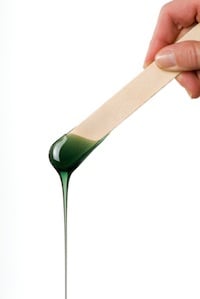 This is a TotalBeauty.com skin care tips article
We've clocked hours in front of our vanity plucking errant hairs or waxing our own upper lip. The outcome? Red bumps and bad results. There has to be a better way. And there is. See this latest development in at-home facial hair removers. Our readers say it's a winner.
Hey Gorgeous!
How is Coachella treating you? Are you getting your skin prepped for the best photo ops ever at prom?
Are you sensitive but still want exfoliation?
Boy do I ever have the product for you! St. Ives is a great drugstore product and they now have a new 'scrub free' exfoliating product available at mass drugstores everywhere!
Target, Walmart, CVS and such sell it in the $5 range for a tub of 60 pads to smooth over your face and let the AHA fruit acid gently peel away dead skin cells.
It smells good, feels good, and best of all, does the job wonderfully. You can use it up to 2 times a day-less if you feel some stinging. Which I did not and I have been mine for several days now.
I also tested the new St. Ives Naturally Smooth AHA body lotion and it's just as lovely. Light in AHA fruit acid to exfoliate body skin to get rid of dry winter skin and get ready for summer fun skin!
Check the beauty aisles at Target and Walmart or Walgreens to find your favorite St. Ives products. I give the scrub free exfoliating pads a double thumbs up!
Remember: you are beautiful! Thank you for visiting the blog and check back for promotions and beauty giveaways!