Hi ya Gorgeous!
#TGIF with me on Twitter @Cherelynn
Ok, who is live bloging the #NYFW events? If you are, link up with me-I'm looking to cross promote with a fashion blogger on my beauty blog.
One of my favorite things about fashion is the sketches that come first before the fabric. There is such an art to the form that creates a gown or piece of clothing.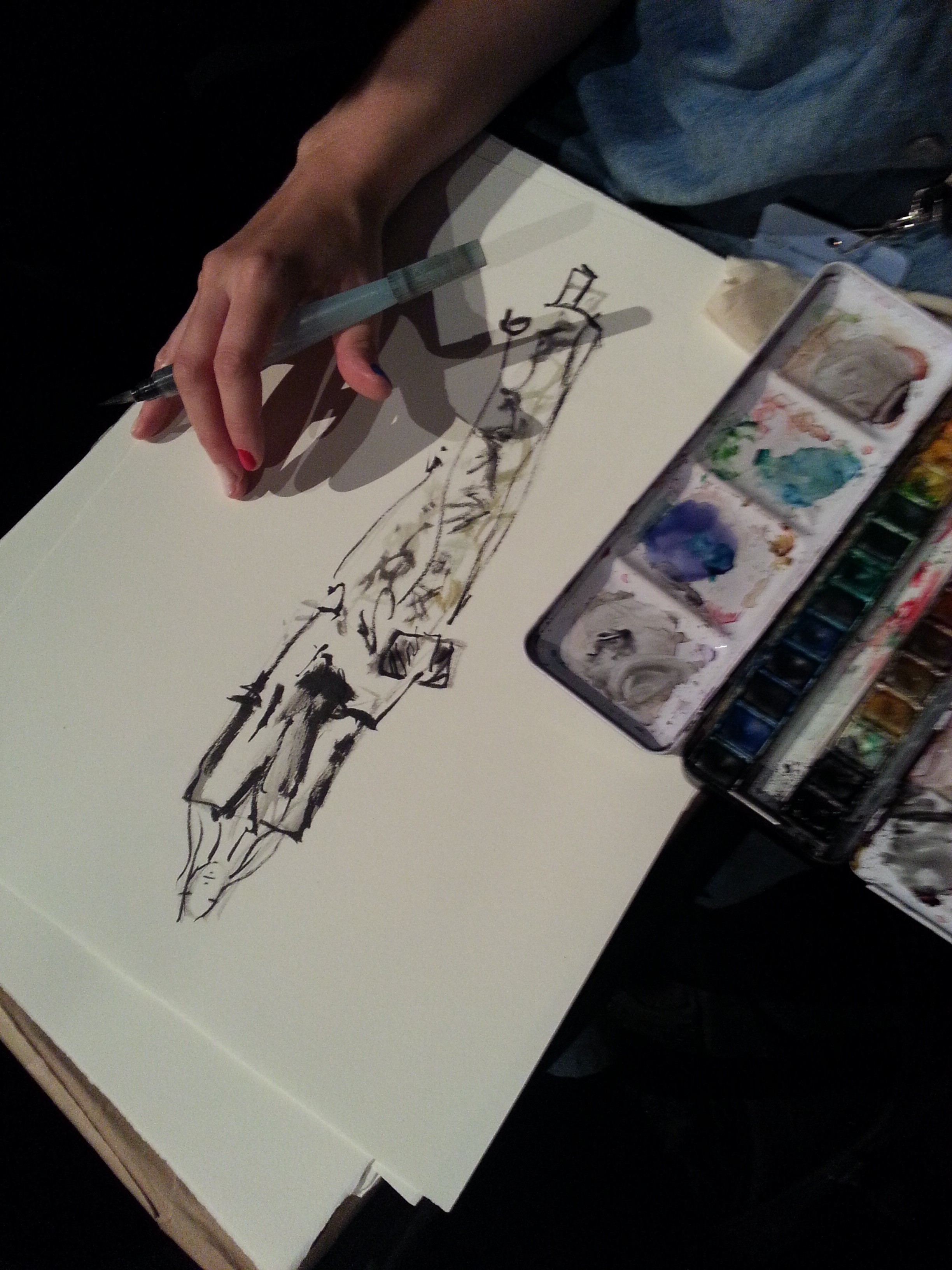 Photo credit: Raydene Salinas/HPMG
Now to keep you looking fresh runway side, I encourage you to try the Dermablend Setting Powder. If you buff and work it in to your foundation covered skin, you will notice that it wears really well, all day, and if you get tired, dehydrated and your makeup begins to crease a bit, a simple rebuffing with a kabuki brush or soft blending with a moist sponge can re-invigorate you makeup!
Dermablend Setting Powder $24.00 at Ulta
Get optimum results with Dermablend Setting Powder when you use colorless Dermablend Cover Creme. Excess facial oils and creme are absorbed to better hide acne, scars, and blemishes.
http://www.ulta.com/ulta/browse/productDetail.jsp?productId=90&categoryId=cat80028
Remember: you are beautiful! Thank you for visiting the blog and check back for promotions and beauty giveaways!