Hello Sweet Gorgeous,
I'm on set in Venice Beach and Los Angeles this week. Interestingly enough, it's actually warmer here than it is in the desert at home!
It's a busy and fun filled couple of days and I'm keeping my skin and hair camera ready with Kesh Beauty Argan oil.. I've got two wee travel size samples that made it onto the flight to Los Angeles.
Kesh Beauty: Traditional Beauty Made Modern
Freshly scented nourishment for hair and skin from head to toe
This 100% organic cold-pressed argan oil is unscented. Its high concentration of antioxidants offers head-to-toe protection from environmental damage, and its abundance of essential fatty acids instantly smooth and soothe dry skin and rough spots. This Moroccan beauty secret also doubles as a deep conditioning treatment and pre-styling product that repairs damaged hair, increases manageability and reduces frizz without greasy residue.
How to use: Apply to the face and body in place of moisturizer as needed. Apply to hair before styling, or as a finishing touch to enhance softness and shine.
Ideal for all skin types, Moroccan Argan Oil will not clog pores.
Made in Morocco.
Ingredients: 100% organic cold-pressed argan oil
50 ml (1.7 oz)

Or it also comes in a fresh rosewater scent-my favorite! Both are just $27.99 and can be used on anyone, anywhere, anytime. Get some!


http://keshbeauty.com/
Remember: you are beautiful! Thank you for visiting the blog and check back for promotions and beauty giveaways!

Your Essential Winter Skin Care Arsenal
Banish dry skin and signs of aging with our tips for pampered skin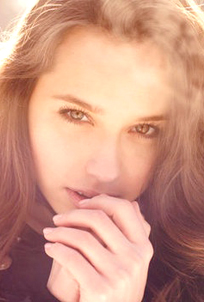 This is a TotalBeauty.com Skin Care article
It's inevitable: Winter wreaks havoc on our skin and hair, and our usual routine just isn't enough to combat it. So we pulled together our favorite tips to get you through the cold and keep your skin happy and healthy. From DIY lip scrubs to hydrating oils, we've got everything you need to pamper your skin this season.