Do you know what products you're spending your hard-earned cash on for no good reason?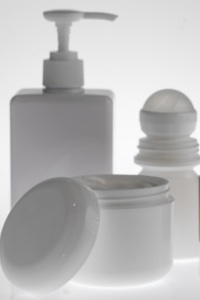 This is a TotalBeauty.com skin care article
We're probably the biggest beauty junkies you'll ever meet (we are beauty editors, after all), so it hurts us a little to admit that you don't really need every single beauty product out there. Find out which three we've deemed completely unnecessary.
Okay: here are the names and colors of the samples that came over from Jordana:
Easy liner for lips in Honey Dip *my favorite product in the bunch!*
Lip liner in Mahogany
Lip Shine shimmer glaze in Vanilla Bean
Lip Out Loud in XOXO
Double Impact color effects eyeshadow powder in 06
Single shadow Luv2$shop
Loose eyeshadow in Pink Rocker
Easy liner for eyes in Purple Fusion
Pop On nail designer in The Designer 507
http://www.jordanacosmetics.com/ or Duane Reade, Kmart and Walgreens
Available online at www.jordanacosmetics.com or Duane Reade, Walgreens and Kmarts.
Remember: you are beautiful! Thank you for visiting the blog and check back for promotions and beauty giveaways!