Celebrity manicurist April Foreman, the nail guru responsible for Charlize Theron's and Natalie Portman's flawless fingertips, fills us in on the 7 nail essentials everyone needs
This is a TotalBeauty.com nails article
There's more to flawless nails than a sturdy nail file and the right color of polish, and no one knows this better than manicurist to the celebs, April Foreman. She is the creator of the stunning nail looks worn by actresses such as Natalie Portman and Christina Ricci. We caught up with Foreman, who spilled her secrets and revealed the must-haves every woman should own to create show-stopping mani/pedis.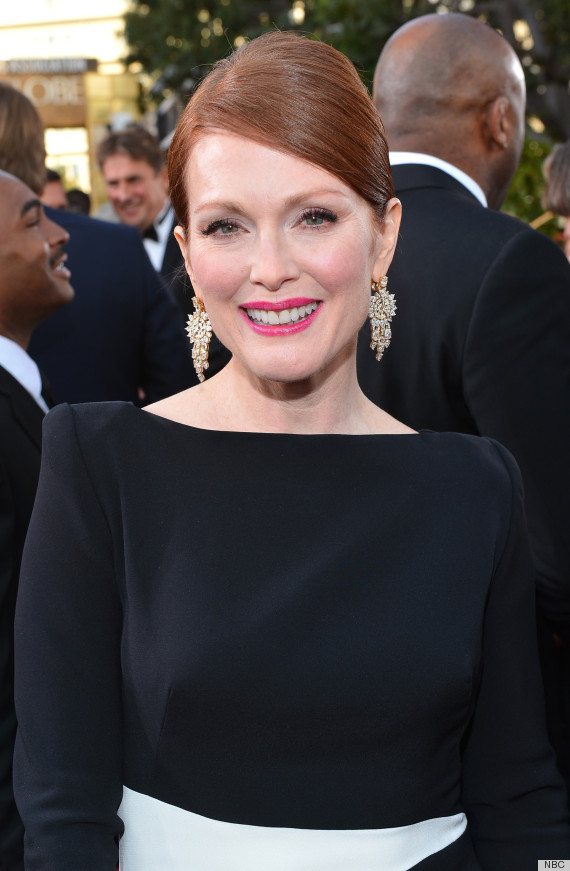 "Game Change" actress Julianne Moore in her Tom Ford gown looked gorgeous at the
2013 Golden Globes
award ceremony. Today, I'm going to walk you through getting her makeup look using 4 simple product from the Mary Kay makeup line. To get these products contact your
local Mary Kay lady!
Start with your favorite foundation and blend it smooth with a foundation brush then on the apples of your cheeks dust a light pink blush, like this Mary Kay mineral cheek color in Shy Blush $10.00
Next apply a slight cat eyeliner style on the top lid and be sure to apply to the waterline also in a grey tone like Mary Kay Steely $12 You can do simple two toned eye shadows with a semi satin light pink with a contour matte eggplant tone shadow.
Now put on two big thick coats of mascara-if you think you may tear up, try the Mary Kay waterproof mascaara in lash love black $15
Finally, finish the whole look with a current trend rich creme lipstick like Rich Fig from Mary Kay $15.00
That's it! You now have a Golden Globes red carpet and award winning look of your own like Game Change winner Julianne Moore.
Remember: you are beautiful! Thank you for visiting the blog and check back for promotions and beauty giveaways!