You don't need expensive facials or an appointment with a prestigious dermatologist to have amazing skin. Follow these 7 tips to get flawless skin ASAP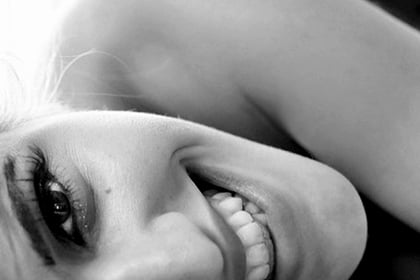 This is a TotalBeauty.com Skin care article
Achieving and maintaining perfect skin seems downright impossible most of the time. It's hard enough to drag yourself to the sink in order to remove your makeup before bed, let alone follow a rigorous anti-aging skin care routine. Luckily, there are easy tweaks you can make to your beauty regimen to get flawless skin instantly. Click ahead to see how.
Hello Gorgeous
Oh you know I love fragrance especially when I find a rare treasure. Something that is not mass produced or worn by everyone in a country block. That new find is Jus D'Amour by Parfums Mercedes.
My wee gift arrived in a sumptuous purple pouch with a satin draw string and inside was a wee bottle with a roller ball applicator and inside is a thick oil of parfum that is part board room and part bedroom and all vacation. In my humble opinion that is.
Yes I have some favorites from large houses de parfums-but this is a rare treat and I encourage you, oh wait, not too many of you-but some of you to indulge in this secret scent that will linger on your skin and in the memories of those aroused around you. I dare you to!
###
Jus D'Amour (LOVE)
Jus D'Amour is the Essence of Love, a Timeless, Romantic Blend of Fresh Coco Palm and Aqualeaf Accord, Gentle Violet and Night Blooming Jasmine, Rich Tahitian Vanilla and Deep Sandalwood, for the Most Scentual of Moods!
Order online at
http://www.jusdamour.com/
Remember: you are beautiful! Thank you for visiting the blog and check back for promotions and beauty giveaways!