Bundling up during the chilly season isn't enough to prevent cracked nails or a scaly scalp. Get to the root of the problem with these solutions for your biggest winter beauty bummers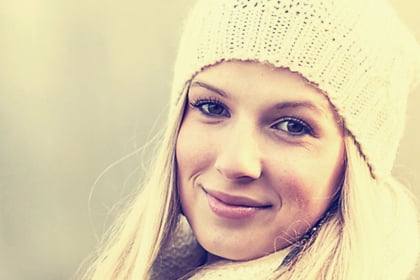 Let's face it: When you're enjoying beautiful fall weather, the last thing you're thinking about is stocking up on heavy-duty moisturizing products for the winter. Then, before you know it, winter arrives and you're left with flaky, itchy skin. To help you make it through the skin-sabotaging winter season, we asked top nutritionists and dermatologists for the best solutions for a variety of winter beauty woes.
Hello Gorgeous!
Listen here, I love innovative products and the lip brush lip gloss is not new-BUT the
Vault lip gloss
with lip brush that snaps in and out easily and nearly hands free is!
I'm wearing triple espresso and the "push pump click" application is fun! Vault is made in the United States and is cruelty free and in my opinion the easiest application of lip product while half way down the mountain in snowy conditions!
Below I have posted a wee bit more about the product and a discount code too! It's only $16.00 but you can save even more! Visit
www.vaulticon.com
to find out how!
Lip Gloss
$16.00
Blogger & facebook friends
use code
first kiss
at checkout to get 50% off your order.
Remember: you are beautiful! Thank you for visiting the blog and check back for promotions and beauty giveaways!