Oh Gorgeous!
You have got to get to Target right now and get some Pix! by Petra!

I have seen this line around though had never tried it or been officially introduced. Til this weekend at the Generation Beauty event by Ipsy in Los Angeles at L.A. Live.

Wow-I'm in love. Petra is a working mom and makeup artist too! She is obviously a kindred and kismet sister to me!

The Pix! booth was so busy and I can understand why! The product is amazing! All of the products are dual purpose, and have the best natural beauty pigments.

I'm so in love with the fat swag bag I picked up from Pix! that actually came in a SoHO makeup bag! Watch the video to see what this generous and beautiful gift was full of!

Then, stay tuned for a follow up with Pix! succulent lip twin and Illuminating Tint and Conceal!

Remember: you are beautiful! Thank you for visiting the blog and check back for promotions and beauty giveaways!
These expert tips will help you update your makeup, nail, and skin care routine for the new season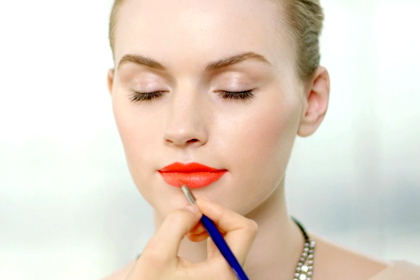 This is a TotalBeauty.com video article
Spring is finally here! The changing season not only means warmer weather and a lighter wardrobe, but it also means that your beauty routine needs a makeover to match. Spring is the perfect time to brighten up with a new lip color or bold polish and to finally show off some skin. To help you get ready for the new season, we talked to celebrity makeup artist Cyndle Komarovski, who gave us expert tips on how to update our makeup, nails, and skin for spring. Click ahead to revamp and refresh your beauty routine now.