See which celeb that shares your face shape rocks the best 'do for you to try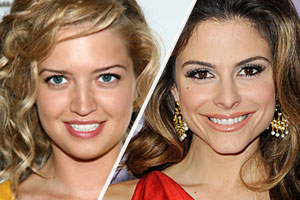 This is a TotalBeauty.com celebrity hairstyles article
Do you want to wear a sexy, curly hairstyle, but not sure which one is right for you? These celeb-inspired 'dos will guide you to the best curly hairstyle for your face shape.
Enjoy the video with the Makeup University assistant, my Mancub! This was a fun product that came to the blog and I'm so grateful for the introduction to Clean Well. See, I wash my hands with hot soapy water before beginning work on a client. Though when in a very busy event, I can't always stop and wash in between so I use hand sanitizer and it's alcohol content can make their eyes burn!
So now, I will be Clean Well in between and as I need!
Remember: you are beautiful!Thank you for visiting the blog and check back for promotions and beauty giveaways!