Did you flunk beauty school? Time to revisit Classic Hairstyles 101 with this handy guide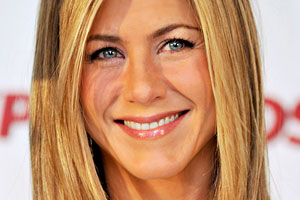 This is a TotalBeauty.com hairstyles article
Hairstyle trends come and go, but the classics -- they're here to stay. See how to give yourself the perfect blow out, curls, ponytail and bun.

Oh yeah! It's giveaway the goodies Friday!
Look at this photo to see what's available in the line,

then read the details and comment to win!
One of you lucky readers will win this skincare set by commenting on this blog post about why you need to revitalize your skin! Open to anyone 18 years of age or older and that lives in the continental United States of America. Enjoy the information and get commenting to win!
Here's the details about the skin care line by Dr. Milton Moore;
Shaving Solutions
· Silky Hydroglide: The first product by Moore Unique made specifically for women, Silky Hydroglide lubricates, moisturizes, and treats dry and irritated skin, for the closest nick-free shave possible. It is great for use on the legs, underarms and bikini line and prevents razor burn, rash and bumps making it ideal for sensitive skin. Silky Hydroglide can be used both as a shave gel and an after shaving lotion to regenerate healthy, smooth skin. Price: $6.99

· Razor Rash Relief: The revolutionary, patented cream treatment soothes skin after shaving and, with proper and consistent use, prevents future razor burn, rash, and PFB (shaving bumps caused by ingrown hairs). Formulated with anti-bacterial salicylic acid and micro-molecular technology, this emollient smoothes the skin surface, softens the hair to be shaved, and prevents new growth hair from turning back into the skin. Treats razor burn, sensitive skin, and ingrown hairs. Price: $12.99

Multitasking Products for the Face & Body

•Clear Skin Acne Wash: Potent yet gentle formula containing emulsifying, deep cleansing colloidal sulphur and anti-bacterial salicylic acid to effectively exfoliate dead skin cells, clean pores, reduce oil, and clear acne on face and body. Treats acne, whiteheads and blackheads, oily skin, clogged pores. Price: $7.99


· Body Scrub Lotion: This cool and refreshing emollient Body Scrub Lotion has natural grains that clear away dry skin cells for smoother feeling skin. Includes invigorating ingredients that exfoliate rough, dry skin and help regenerate new cell growth. Price: $12.99

· Hydrate Facial & Body Wash : Formulated especially for sensitive skin. Mildly exfoliates while gently cleansing, moisturizing, and reducing the signs of aging. Excellent for relieving eczema, rashes, and mild to moderate acne. Price: $8.99



· Bath, Body and Hair Oil: Lock in moisture! A mineral rich moisturizer for dry skin and hair. Targeted to men and women with severe dry skin and dry scalp as well as dry, brittle, chemically treated hair conditions. This all-in-one moisture treatment can be used daily during the bath to replenish moisture to the skin. The bath oil has a dual purpose since it can be applied to hair to prevent it from being dry and brittle. It adds lustrous shine to hair. For those with more severe dry skin conditions, prepare skin with Hydroglide™, and then apply Bath-body and Hair Oil. 8.0 oz. Price: $7.99
About Dr. Milton Moore:

Dr. Milton Moore is a Houston, Texas-based Dermatologist and the founder of Moore Unique Skin Care. Dr. Moore began his career as a dermatologist in Houston in 1985, after completing his residency at Howard University Hospital in Washington , DC . Dr. Moore started his own private practice, Moore Unique Laser Surgery and Dermatologic Care in 1985. Dr. Moore is a member of the American Medical Association, National Medical Association, the American Society of Dermatologic Surgery, the American Board of Cosmetic Surgeons, and the American Academy of Dermatology. For more information, please visit www.mooreunique.com
###
Remember: you are beautiful! Thank you for visiting the blog and check back for promotions and beauty giveaways!