See which hairstyles you should try before you're six feet under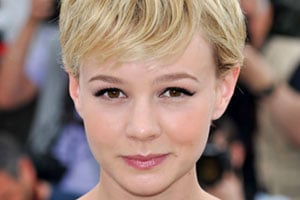 This is a TotalBeauty.com hairstyles article
Some of these haircuts are maybe just a subtle, hipper version of your own, while others are more of a hairdo leap of faith -- either way, life's too short to rock the same safe hairstyle.

Hello friends, family and voters! Stay tuned because shortly the second video with a "look" to wear to the One Love For Chi concert is coming! To find out more about Chi of The Deftones, visit http://www.oneloveforchi.com/
Now, I have not tried this specific product as of yet...but will soon. In the meantime, read a bit about it below and stay tuned for the Urban Cowgirl "look" and cast your vote by commenting!


August 13th with an instant spa experience from Mama Mio. The jackpot of rescue remedies, Lucky Legs Cooling Serum helps relieve your hard-working legs after a long week in the summer heat. The instant cooling sensation is the perfect antidote for exhausted, swollen and heavy limbs. Added bonus: The lucky lotion leaves a super-subtle sparkly shimmer on your shins and a spring in your step.
Remember: you are beautiful!Thank you for visiting the blog and check back for promotions and beauty giveaways!