Follow these steps to recreate her fresh makeup look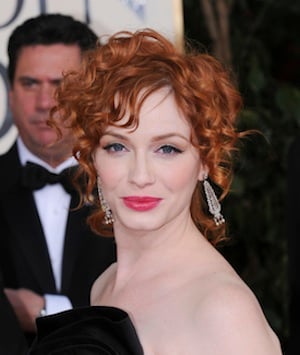 This is a TotalBeauty.com makeup article
Many celebs have been rocking the "winged" eyeliner trend lately -- you can too by following these simple steps.
Hello dear friends! This week has been such a whirlwind! Mancub's school schedule ramped up,

his soccer is starting again, it's his birthday this week which means we spend most of the week celebrating and it culminates this weekend with an all out hurrah and kegger Kindergarten style! Phew! On top of that; it's work, a conference, the writing, the planning, the blah blah blah!
So when this Bath by Bettijo organic PEACE aromatherapy stick showed up for the blog it had perfect timing! I have used my roll on stick several times and the fragrance is lovely, the texture and roll of the oil is soft, and absorbing leaving no funky oily residue, it just sort of glides on and seeps in. I'm really enjoying it and this is a fellow Phoenix Arizona business so let's here a big shout out for the state making a come back! Woo hoo!
Now, just don't take my word for it, visit www.bathbybettijo.com or read the details below, then get some! It's perfect for a destination wedding bride who needs to calm her nerves, or the hectic schedule of a back to school student who needs to even out the pace of the new semester. I think you will be happy that you gave it a try, so try it! Below is some more about the product!
###
NEW! Organic Aromatherapy Sticks

More than a pretty smell. Bath By Bettijo's Organic Aromatherapy Roll-On Sticks deliver therapeutic serums that will help you feel better. These unique formulas include only Certified Organic Essential Oils, providing a drug-free way to deal with daily bothers. Featuring a convenient and mess-free, roll-on applicator for aromatherapy on the go.

WHAT DO YOU NEED?

SLEEP – Organic Lavender and Cedarwood Essential Oils quiet your mind so you can get the rest you need. Roll on temples and wrists at bedtime for sweet dreams.

ENERGY – Give yourself a caffeine-free kick. This stick gives you a natural boost using Organic Citrus Essential Oils. Roll on wrists and breathe deeply for a refreshing wake-up call at any hour.

PEACE – In need of a tranquil escape? Inhale this calming blend with Organic Bergamot, Eucalyptus and Spearmint Essentials Oils. Reminiscent of a trip to the spa, breathe deeply and exhale away stress.

RELIEF – An all-natural remedy for everyday tension and dull headaches with the analgesic benefits of Organic Peppermint Essential Oil.

Remember: you are beautiful! Thank you for visiting the blog and check back for promotions and beauty giveaways!