Get some of your pressing skin questions answered now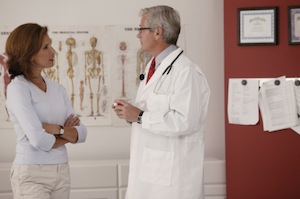 This is a TotalBeauty.com skin care article
Since it's hard to find time to make it to all of your doctor's appointments (not to mention expensive), we picked the brain of a derm to save you a trip.
Hi friends, there are many factors into why I have a challenge sleeping. Or sometimes I can get to sleep but then don't stay asleep! I have tried everything, well, what feels like everything. So when Agrolabs sent a sample of Peaceful Sleep I figured it couldn't hurt to try one more thing.



Wow! Am I glad I did! You take an ounce, or in my world an ounce'ish since I'm not really one to measure anything, at night before bedtime. Now I find that I need to take it about 20 minutes before bed.
First time I tried it, I swallowed it and turned the light off. Then I remembered that it has to be refrigerated so I had to walk it downstairs to put it away for safe keeping. I slept though it was a bit jankety I suspect from my mind constantly thinking "is this going to work?". Should I get up and take my normal melatonin and mist the room with lavender? So yes I slept but the second night was much, much better.
This time I took it just about 20 minutes before bed, did some reading and turned the lights out and I slept really solid and all night long! I woke up before I was ready to get up and that has to do with Mancub is a kicker and also reluctant to sleep in his own bed.
Third time I took it I think I messed it up by having a quick bowl of salsa and bag of chips before I went to sleep. Yes, I ate all of that just before bed; so I literally swallowed my Agrolabs Peaceful Sleep juice and since I was in the kitchen and the leftover Chili's chips and salsa was right there in the fridge with the Peaceful Sleep juice I figured a bite or two wouldn't matter. Probably wouldn't have if I had one or two but instead I ate the whole bowl and bag. Darn it!
So, I tried and liked and can honestly say it's worth it at being just over ten dollars for a bottle. Afterall, good sleep helps repair the body, aids in dieting, and also the saying "beauty sleep" is true! Try some friends and then tell me how it worked for you!

Makes me sleep good too!
Follow this link if you would like to get some today!
Remember: you are beautiful! Thank you for visiting the blog and check back for promotions and beauty giveaways!