Stock up on these reader-approved curly hair products to have a good hair day every day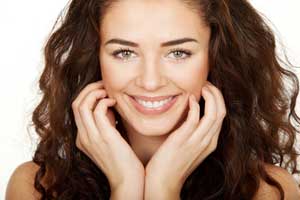 This is a TotalBeauty.com curly hair article
We took it upon ourselves to sift through legions of reviews on conditioners and styling aids to find out which ones Total Beauty readers deem worthy of their precious curls.
No. 13: John Frieda Frizz-Ease Secret Weapon Flawless Finishing Creme, $11.99
TotalBeauty.com rating: 8.0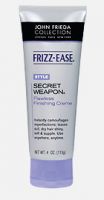 "The effect is moisture and subtle shine. After too many days of heat styling, I rely on this infusion of avocado oil to rehab some damage."
TotalBeauty.com rating: 8.0

"The bamboo proteins in this spray work some sort of voodoo magic to make curls into perfectly shaped … spirals."
TotalBeauty.com rating: 8.0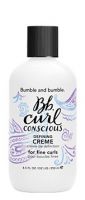 This "is excellent at coaxing curls out of slightly wavy hair while leaving strands soft, not crunchy…"
HEY GORGEOUS! I LOVE THIS STUFF! Enjoy the video and get some of this for your upcoming
OUR STORY: Hair care simplified.
Finally. One product is all you need. No more countertops cluttered with gels, sprays, oils and so many other styling products. black 15in1 Miracle Hair Treatment is the one solution you've been looking for to provide beautiful, healthy-looking hair. Our nourishing combination of nutrient-rich botanicals and other ingredients has been formulated to work miracles on all hair types, including:
•Color treated & processed
•Dry, brittle & damaged
•Straight, fine
•Coarse, curly or thick
•Oily
•Frizzy & unmanageable
So, how exactly does black offer so much benefit for so many hair types? Silk proteins and keratin moisturize, strengthen, soften and smooth as Pro-vitamin B5 seals the hair shaft to retain maximum benefits. Protective antioxidants and green tea fend off damaging environmental factors to preserve moisture and shine. Aloe vera and Gotu Kola help provide health benefits to both the hair and scalp. As the name implies, black truly is a miracle product and all you need for hair care, simplified.
.
Remember: you are beautiful! Thank you for visiting the blog and check back for promotions and beauty giveaways!