13 Ickiest Lip Glosses
Don't look to these glosses for kiss-worthy lips. Readers say these left their lips chapped, goopy and worse
This is a TotalBeauty.com lip makeup article
From glosses that "smell like moth balls" and "feel like little bits of broken glass," it's safe to say that these are best left in the 99 cent bin. Don't waste your money on these awful lip products.
TotalBeauty.com average member rating: 5.9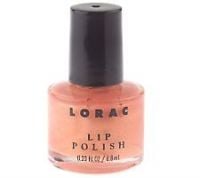 This is "somewhat sticky, not very long lasting," and "not worth the price."
TotalBeauty.com average member rating: 5.7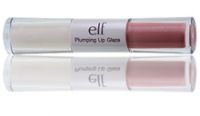 "Not only does it not plump your lips, but it smells so disgusting. I can't even describe the scent …"
TotalBeauty.com average member rating: 5.7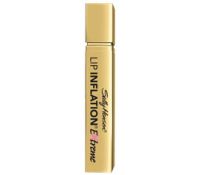 "Smell: hideous. Taste: awful. Price: outrageous. Fullness: no change."
Want to see the other products that made the list? Click here!
Hello Gorgeous!
How are you this fine day? Prom on your mind? Wedding perhaps? Well, here are two products from Neutrogena that may be able to help you get your prom pretty on and bridal beauty together!
In the photo I am holding the WAVE cleanser by Neutrogena and it's perfect for doing deep cleaning to get skin it's most radiant. The secret
to really good makeup is having even better skin!
Just like a painter-if you start with a great canvas you can ensure a great picture!
The other item is spf 30 sunscreen filled retinol based anti-aging lotion from Neutrogena. It is perfect for the bride or person who wants to do some light resurfacing and improve texture while protecting skin from harmful UVA/UVB rays.
Even though the lotion is Retinol based-it's very mild and I have not experienced any stinging or tingling that is common with Retinol products.
Something important to know is that the WAVE cleanswer is waterproof-meaning it's designed for use in the shower as well as sink side and if you happen to drop it and submerge it-trust me, it will still work! Or at least mine does!
Both of these products are available at mass retailers near you! Like Walmart, Target, CVS or Walgreens. To learn more visit http://www.neutrogena.com/ Remember: you are beautiful! Thank you for visiting the blog and check back for promotions and beauty giveaways!