You wouldn't eat a granola bar six months past the expiration date, so why use beauty products way past their time? See what to throw out -- stat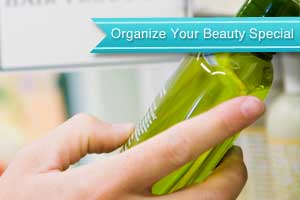 This is a TotalBeauty.com beauty products article
It's easy with food, for the most part, to know when it's better in the bin than on your plate, but with beauty products, which rarely boast a written expiration date, it's a different story. See how to tell if your products have "gone bad" without you knowing.
Hey Gorgeous! Quick update to de-fuzz you for spring break or prom and maybe even your upcoming wedding/honemoon! Karmissie is an at home tool for threading just like you get at the brow bar or spa/salon. I love mine and use it often. So if you would like to try it-here is a special coupon you can use for 20% any order from
http://www.AskDerm.com
! Remember to use the savings code CHERELYNN AT CHECKOUT!
http://www.askderm.com
Now to show you how it works, enjoy this short video!
Remember: you are beautiful! Thank you for visiting the blog and check back for promotions and beauty giveaways!