Okay Gorgeous
March 2nd is the 2014 Oscars and you too can have red carpet ready nails.
I just tried the at home gel manicure system and loved the results.
My experience using the at home gel polish pro kit system from RCM:Red Carpet Manicure which you can find at Target and online for about $79.00.
First step: is the Purify product to clean your nail. Even if your nails are unpolished and clean, wipe with the Purify to remove any residual natural oils.
Next, follow with the Prep max adhesion polish which makes a smooth base for the polish to cure to.
Follow with a thin coat of Structure base coat gel. Something to note, when the instructions say to apply a thin coat, they mean really, really thin. I did have a wee challenge getting a thin enough coat on the nail.
The next step is to add color. I have the polish called Red Carpet. It is perfect for Valentine's day and if all things go right for me, this manicure that I just put on should last at minimum a week. So I have lovey dovey red Valentine's nails for a celebration.
Now the whole point of an LED manicure is to cure the polish on to the nail so that it lasts for weeks without chipping or fading.
Now here is the final look with a thin coat of Brilliance top coat. I love the look and so far, one day in to the Red Carpet Manicure I have done the dishes several times, cleaned house, worked, typed a lot and guess what, no chips! No peeling!
Now, again, when I say thin coat-it's about a thin coat. One of my nails has a weird cured bulb on the end of the nail and I think it's because I did not put the polish or base coat on thin enough. Darn it. I notice it, but I doubt that anyone else would?
To get your 2014 Oscars red carpet ready gel manicure, visit Target and pick up an RCM red carpet manicure gel pro kit!
*NEWSFLASH-day 4*
Quick note to update the post with the fact that my polish never lasts more than 2 days, and here I am on day 4 after: doing makeup, cleaning house, doing dishes and floors, plus some yard work and my nails are not chipped and not dull!
One thing to note, on my right hand, I had some spill over on to my cuticle, today that bit of polish that had gotten on the cuticle did start to life. I gently peeled it off the skin and cut it with cuticle scissors at the nail edge then filed it smooth.
Again, I'm really happy with the results!
Remember: you are beautiful! Thank you for visiting the blog and check back for promotions and beauty giveaways!

FYI: You're Showering All Wrong
Banish dry skin and unruly hair with our guide to taking the perfect shower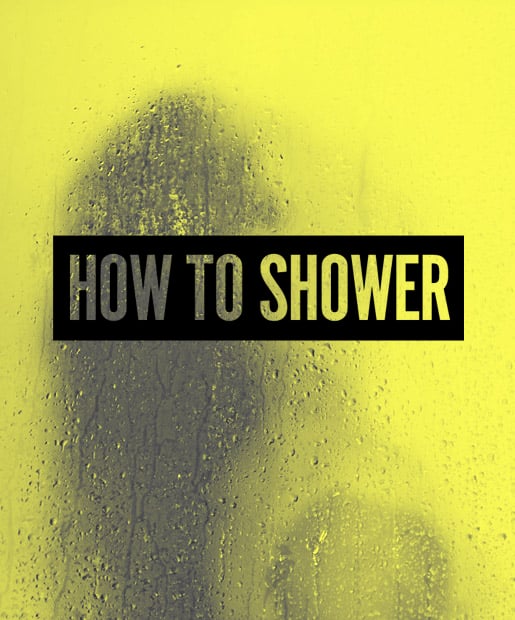 This is a TotalBeauty.com Skin Care article
It's time to snap out of your "lather, rinse, repeat" cycle. While showering is great for making you smell fresh and clean, tiny mistakes in your routine could actually be sabotaging your skin and hair. So we went to the experts to see the biggest shower sins we're all committing, and how to fix them. The results? Glowy skin and supermodel-worthy hair.