Hey Gorgeous,
So what's a gal to do while waiting for the
Super Bowl
to start? For those of you who need to know what time the 2014 game between the Seattle Seahawks and Denver Broncos starts, look below:
While I'm waiting, I'm testing some new blog product sample glosses from
Whitening Lightning Color Your Smile Lighted Lip Gloss.
I have already watched all of the commercials on You Tube. That's a bit of a spoiler and also a massive time saver. I'm not a big football fan and honestly, after all of those years as a cheerleader, captain three times, guess what? I still do not know the difference between offense and defense.
I am using my Sunday afternoon to catch up on some blogging that I got behind on while traveling so much this past month. Say hello to Whitening Lightning color Your Smile Lighted Lip Gloss
I have two colors to sample: Salmon on the left and Nude on the right. I love both though favor the Salmon tone a bit more because it's warmer looking than the Nude. But! This means that wearing the Nude shade is for when I have cooler toned makeup on.
I have worn this alone and with a liner, and over lipstick. Each time I liked the way it looked and felt. It is smooth, moisturizing and not sticky. Which I am a gloss lover-as long as it is not sticky tacky on my lips!
*NEWSFLASH: COUPON CODE FOR YOUR VALENTINE'S DAY LOOK!*
Get a bright white smile in time for Valentine's Day with the Whitening Lightning I Wanna Sweetheart Special. Offer includes 2 Color Your Smile Lighted Lip Glosses, 1 Brow Bar To Go and choice of 1 whitening pen. Use coupon code SWEETIE at checkout to receive the bundle for $49. http://www.whiteninglightning.com/
There is so much more to this brand besides this lip gloss-you have got to check them out on their website for their teeth whitening pens!
Okay, back to the gloss- here are some details on it from the website, the links are below and a final photo to demonstrate the "lighted" part of the gloss.
###
A fresh new lighted lip-gloss that contains collagen peptides to increase lip volume and reduce lip wrinkles, while doubling as an amazing moisturizer. These collagen peptides rapidly speed up cell renewal to increase lip size safely and painlessly. A Whisper lightweight treatment, luxuriously moisture rich and so comfortable to wear, never sticky. The gloss creates a super natural, luscious look. Available in these new fashion forward innovative shades and hues of peach, pink and bronze.
Color Your Smile Lighted Lip Gloss:
Contains collagen peptides – increases lip volume
Reduces lip wrinkles
Doubles as a treatment
Feels smooth and light on the lips, so comfortable to wear – never sticky.
Will not feather or bleed
One of the glosses lights up-one doesn't. Bummer. There is a wee mirror on the side of the gloss and it's a fave aspect of the product for me because I am always on the go and fussing in my bag to find my mirror isn't always easy. The wee ligths in the lid of the gloss holder are amazing-and I can hardly wait to test this in the dark!
Get yours here:
http://www.whiteninglightning.com/
http://www.whiteninglightning.com/color-your-smile-lighted-lip-gloss-trio/
P.S. Happy Super Bowl to you!
Remember: you are beautiful! Thank you for visiting the blog and check back for promotions and beauty giveaways!

Your Essential Winter Skin Care Arsenal
Banish dry skin and signs of aging with our tips for pampered skin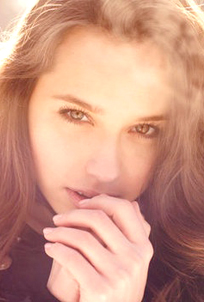 This is a TotalBeauty.com Skin Care article
It's inevitable: Winter wreaks havoc on our skin and hair, and our usual routine just isn't enough to combat it. So we pulled together our favorite tips to get you through the cold and keep your skin happy and healthy. From DIY lip scrubs to hydrating oils, we've got everything you need to pamper your skin this season.