TGIF Gorgeous!
I love watching the Olympics! As a young girl, I often dreamed of being a gymnastics Olympian.
No, I never took gymnastics. Though if I were going to be an Olympic athlete that would have been my choice.
So here is a photo of what is possibly going to be the opening ceremonies attire? What do you think?
Already, as of last night the men's snowboard slopestyle competition has begun. I think it was aired before the opening because of the time difference?
Really proud of the USA snowboard athletes and super fingers double crossed and prayers to USA Olympic athlete Shaun White who has a wee injury, crashed in practice and is now focusing on his three-peat for Gold in the half pipe.
Photo courtesy of the Shaun White website.
Please pray for the health, safety and well being of Shaun White and all of the athletes in the Sochi Olympics!
Remember: you are beautiful! Thank you for visiting the blog and check back for promotions and beauty giveaways!

Your Guide to Winter Skin
Everything you need to know to keep your skin in tip-top condition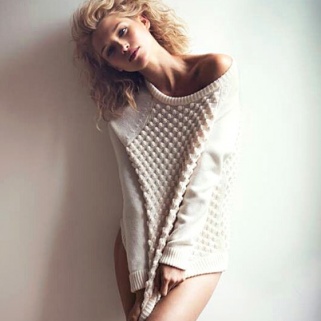 This is a TotalBeauty.com Skin Care article
Sure, it's a no-brainer to take care of your skin in warm summer months, when shorts, dresses and tank tops are all the rage. But come winter, when we're bundled up in our tights heavy coats, sometimes we forget to give our skin the TLC it deserves. Here you'll find all the tips you need to get gorgeous, glowing skin during the cold winter months.