Consider this the Myers-Briggs test for hair and discover what your hairstyle says about you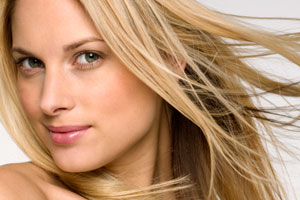 This is a TotalBeauty.com hairstyles article
Wanna know what your 'do says about you? Find out by taking this quiz -- then see which hairstyling products you should use.
So here it is the weekend, the Labor day weekend and if you are traveling I pray grace grace to you! I am saving my travel for next weekend so in the meantime I am relaxing while Mancub mows the lawn.

I have recently begun training for my first triathlon race and I so enjoy reading this magazine. It's a local Arizona fitness magazine called Sweat that is so full of sporty things to do.
If you and your family need some outdoorsy activities this is a good source for physical recreation. Yes, I am aware of how hot it is outside! It's still hot enough that I am sweating getting dressed to go run and the pool is as warm as a bath! Though I'm looking forward to my first sprint triathlon in November...or so I am planning!


Okay, onto the nail polish by China Glaze. I have seen this brand in the pedi place I go to and they usually have fun colors. The ones that showed up for testing are:
Foxy, Ingrid (which is on my left hand) and Emerald Fitzgerald which is on my right.
I applied two coats and the color is deep and vibrant. I doubt on me that it will get much of a chance to show durability, wear and chip resistance because I let me nails grow for this story and have been itchin' to cut them off as soon as possible.

I'm more of a pedicure person than a manicure because I type so much! If I am not rippin' 100 wpm on the keyboard then I am hands deep with Mister Mancub-oh and if not with him then I am doing makeup and my fingers are around someone's eyes so I don't wear polish in case a client is sensitive.
Alas, I tried these, liked 'em and you can too! Find out more at www.chinaglaze.com
And if you want to know where or how you can get your hands on the Arizona Sweat magazine then contact Sue Berliner the Sweat Princess! www.sweatprincess.com
See you out there...running...swimming...biking!


Remember: you are beautiful! Thank you for visiting the blog and check back for promotions and beauty giveaways!