Enter for a chance to win an Yves Saint Laurent handbag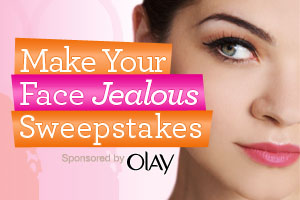 This is a TotalBeauty.com skin care article
Want to get a handbag that's worth over $1,300 … for free? We thought so. Enter our sweepstakes and you could be sporting some Yves Saint Laurent arm candy.
Hello friends! Hey there is a short press release below for my friends and fams in the New York area that can attend some fashion week events-enjoy it! I apologize for the short post but I'm wiped out from the massive Mancub party 'palooza we did at the waterpark. Too much sun I say!
Stay tuned for tomorrow's video-you don't want to miss this short, simple beauty secret!
Also-get your comments in to win the Hey Dude! skincare set! 7 days left...
***
YOUNGBLOOD MINERAL COSMETICS EXCLUSIVE MAKEUP SPONSOR AT
THE GREENSHOWS NEW YORK FASHION WEEK
NEW YORK, NY (September 2, 2010) — Youngblood Mineral Cosmetics has joined The GreenShows as its exclusive makeup sponsor during New York Fashion Week. This premiere fashion event spotlights notable eco-conscious designers, and will be held September 12-14, 2010 at the Metropolitan Pavilion (123 W. 18th St.).
Youngblood, a mineral-based brand known for its luxurious, gentle formulas, and popular for its superior coverage and performance in high-definition environments, has been developing its products since 1996. "We were asked to do the makeup for other designers during Fashion Week, and we chose to partner exclusively with The GreenShows for our shared beliefs of caring for the environment," said Pauline Youngblood Soli, President and founder of her namesake company. Youngblood products are proudly made in the U.S.A. and are never tested on animals. The majority of the sleek packaging is made of recyclable material, while cartons are printed on Forest Stewardship Council-certified stock with soy ink.
Youngblood will assemble a team of five makeup artists, including The Makeup Show's Director of Education and Artist Relations James Vincent, to work with the show's nine designers to create a variety of looks for the models. The team's makeup kits will be brimming with Youngblood's key products including Mineral Primer, Natural Mineral Foundation, Hi-Definition Hydrating Mineral Perfecting Powder, Minerals in the Mist, Pressed Individual Eyeshadow, Outrageous Lashes Mineral Lengthening Mascara and Lipstick.
"Eco Fashion Week is an opportunity for us to show the fashion world that natural, healthy makeup can look stylish," Pauline said
p.s. I still can hardly believe Oprah is going off the air this year. The final season startsi n 6 days. She gave us Dr. Oz and Dr. Phil-can you believe that? Today she has show on child brides in the United States. Hmmm...
Remember: you are beautiful! Thank you for visiting the blog and check back for promotions and beauty giveaways!
Remember: you are beautiful! Thank you for visiting the blog and check back for promotions and beauty giveaways!