See our tricks to get your eyes looking awake and well-rested -- even if you're not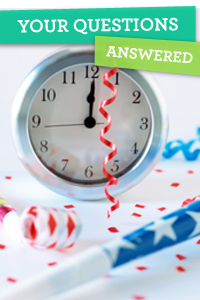 This is a TotalBeauty.com makeup tips article
Does clocking in a full eight hours of sleep feel like a pipe dream these days? Whether you drank too much eggnog at last night's holiday party, or your baby refused to fall asleep, these easy makeup tricks will help cover up puffy, tired eyes. Coffee will do the rest.
Hello Gorgeous!
Meet Ms. Emma Willis, the director of Blushington.
If you are ini the area-this is a great way to get your New Year's Eve 2012 party look on! Visit the website to really clear, close up photos of the makeup looks! Enjoy your NYE 2012 preparations!
###
Once upon a time you dreamed of looking like your old time favorite Hollywood movie icon. Some of the hottest movies right now are inspired by old Hollywood glamour. From "My Week with Marilyn" and "Midnight in Paris " to "Hugo," old Hollywood Glamour is back and hotter than ever! This year, Blushington's make-up artist, Emma Willis, offers beauty tips for how you can look like your desired true Hollywood legend.

THE HOLLYWOOD POUT
: Conceal the lips all over; this will create the base for those lips to last all day and into the night! Then, lightly dust with a little powder. With a sharpened lip pencil (in the same color red as the lip you are going to do) outline the lip, and then pencil in the rest of the entire lip area. * Great tip to keep the color staying "pout." With a lip brush, go over the entire lip area with the lipstick. Lastly; take a q-tip, place between the lips and close gently, rub the q-tip back and forth (against the teeth almost) this will take off any of the tell tale lipstick / gloss residue that can otherwise end up on your teeth. You're now good to go and rock that Hollywood red lip!
THE HOLLYWOOD EYE
: You want to create that "dew-ey", sexy eye and there's nothing better than the traditional, black winged eyeliner to do just that! Keep the lids natural with beige and cream shades of eye shadow. Then, take a black liquid liner and with an angled brush, carefully glide the angle of the brush (from the inner corner of your eye, to the outer corner of your eye) gradually building up nearer the outer end to create that slight "winged" out effect. Add a good amount of mascara and voila; look out Hollywood ; Blushington Beauties......here we come!

THE "MONROE" MOLE!
: Take a slightly blunt / rounded tip, brown to dark brown, eye pencil (if it is freshly sharpened, then blend the pencil on the back of your hand to take off the fine point and to warm) to the side of your lips, on the left hand side of your face (and almost in line with the top of your lips / cupids bow is) keep the pencil straight and dead on to your face, softly press it in to the skin, turning in a small, tiny circle (but keep it in the same position) repeat this one more time (in the exact same spot) to add a little more definition!! There you have it.....THE " MONROE " MOLE!
You can take all the above from day to night, by applying a: more natural color pout, a thinner winged eye liner or a softer, smaller mole!
Blushington, opened in October, is the all-new make-up & beauty lounge on Sunset Boulevard in the heart of West Hollywood , CA (next to Dry Bar).
Blushington provides professional makeup applications at affordable prices in a chic and glamorous atmosphere (sessions are only $35). Their menu offers six signature looks, as well as an eyes-only option, full-face application, and lash services like tinting and extensions.
Remember: you are beautiful! Thank you for visiting the blog and check back for promotions and beauty giveaways!