If the colder weather has started to make your lips crack and peel, this list of the best (and worst) balms needs to be your new go-to
This is a TotalBeauty.com makeup article
With mistletoe season just around the corner, it's the most important time of the year to have soft, kissable lips. If your lips are chapped and flaky, grab one of these reader favorites -- and make sure to steer clear of the ones that do squat.
THE WORST NO. 7: JUICE BEAUTY SPF 15 TINTED LIP MOISTURIZERS, $15
TotalBeauty.com average reader rating: 6.5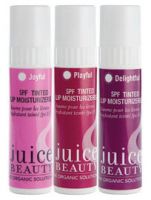 Readers say the tints "do not show up on lips, and don't last long" in addition to the fact that it "feels like cheap generic Chapstick" but "not as hydrating."
TotalBeauty.com average reader rating: 6.5

"This is complete garbage that was created with a 5-year-old in mind."
TotalBeauty.com average reader rating: 6.1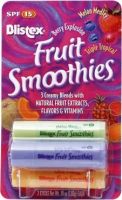 "Stick to the cheaper Bonne Bell version. It's a lot better."
Want to see the rest of this list, as well as the best balms? Click here!
Hello Gorgeous-I recently tried the Suave Professionals Keratin Infusion Dry Shampoo.
I was waiting to test it after getting my hair cut and blow out-BUT-instead I got some kind of sickness hot snot mess and now I need to look good fast and no time or strength to shower or wash my hair.
Thank goodness I have this sample on hand. In short-it has a fresh clean scent, dried up the hot mess greasy hair look from a suspected fever and now my hair looks great-the rest of me? Not so much.
I enjoyed it and plan to use it on my snowboard trip-I think this will fix hat hair real quick! Read below some details from the website and better yet-go get some of your own! Merry Christmas!
###
This refreshing dry shampoo formulated with KERALOCK™ TECHNOLOGY contains keratin and absorbs oils to help clean your hair so it's refreshed, smooth and manageable between regular washes.
Contains keratin & absorbs oils to:
Refresh hair
Extend your blowout
Revive volume
DIRECTIONS:
Shake can well before and during application. Hold 8-10 inches away from hair and spray directly on oily roots. Use your fingers to rub in excess powder, brush through. Can also spray on washed hair to give extra volume and texture, as well as to absorb oil throughout the day. If dispenser clogs, rinse with warm water.
Remember: you are beautiful! Thank you for visiting the blog and check back for promotions and beauty giveaways!