Ever wonder how many pumps of primer you really need? Find the exact amounts for each beauty product you use now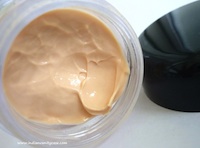 This is a TotalBeauty.com skin care products article
One pump or two of the costly serum? Is a dime-sized amount of moisturizer enough or should we aim for a quarter? Turns out most women use too much (or too little) product on a regular basis. Find out the correct application amounts for all your beauty products with this vlog.
Hello Gorgeous !
The amazing Christmas season is winding down and now it's time to prepare for a New Year's Eve celebration to bring in the 2012 year!
This photo of Catherine, Duchess of Cambridge is taken of her on Christmas. I love her wearing the berry tone instead of a traditional red.
The former Kate Middleton who is now the Mrs. Prince William and Duchess of Cambridge always steps out in style-so I am looking forward to seeing what she wears for a New Year's Eve party.
Enjoy this short how to video using the Water for Elephants collection from Avon for Reese Witherspoon's character Marlena.
Products used:
Avon Ever Lasting foundation
Avon Nocturnal Quad eye shadow
Avon Glimmer Sticks in G07
Avon Smokifier eyeliner in Black
Avon Extra lengthening mascara in Black
Avon Super Shock lipgloss in melon
Cheeks are Borghese Spectra bronzer
*Special note-normally I would pop on some false eyelashes-but I never see Kate wearing any! Not even on her wedding day!
Happy New Year's 2012 to you! May it be your best year ever!
Remember: you are beautiful! Thank you for visiting the blog and check back for promotions and beauty giveaways!