With these genius makeup tricks that'll shave years off your face painlessly, you can officially take Botox off your wish list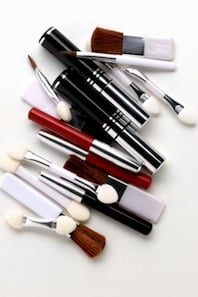 This is a TotalBeauty.com anti-aging skin care article
Turns out you can actually use makeup to create the allusion of having a younger face. All you need are these easy tips on how to lift your eyes, contour your cheekbones, and more. Check out the expert-approved tricks now.
Hello Gorgeous!
Happy Hanukah! In Israel, it's already started and I've got my candle and matches ready to celebrate! Now-if you need a lovely blue gift for the season, try this from H2O spa skin care.
It has a fresh clean scent, leaves no residue when rinsing off skin and feels super hydrated. Anyone would be happy to have this as a gift!
So get down to the mall and get it-or order online! There is still time!
Now, enjoy some detailed information below:
Bath Aquatics Escape Collection Gift Set
Soften and renew your skin with these moisture-rich bath essentials, featured in our best-selling Natural Spring scent.
Watercress and Iceland moss replenish moisture to leave skin looking healthy and radiant
Conditioning vitamin E capsules help moisturize, repair and protect skin from environmental damage
Fresh, water-inspired fragrance calms the senses
Presented in custom designed gift box
Remember: you are beautiful! Thank you for visiting the blog and check back for promotions and beauty giveaways!