Ever wonder how many pumps of primer you really need? Find the exact amounts for each beauty product you use now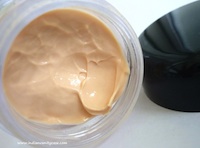 This is a TotalBeauty.com skin care products article
One pump or two of the costly serum? Is a dime-sized amount of moisturizer enough or should we aim for a quarter? Turns out most women use too much (or too little) product on a regular basis. Find out the correct application amounts for all your beauty products with this vlog.
Hi all! You have Vonda Simon and her 27 years as a packaging expert in the personal care industry to thank for this! Enjoy the short video and get your expert packing essentials at www.minikittour.com - just in time for Christmas vacation!
Remember: you are beautiful! Thank you for visiting the blog and check back for promotions and beauty giveaways!