From the basic straight line to the crazy retro cat-eye, we've got 10 eyeliner looks that you must try now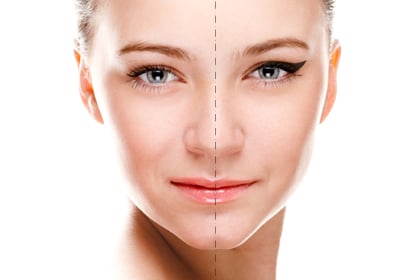 This is a TotalBeauty.com eye makeup article
We know what you're thinking: I can barely draw a straight line, let alone a winged tip. Are we right or are we right? Well that's where eye makeup guru Taylor Chang-Babaian comes in. She shares details on how to hold the brush, keep your hand steady, and achieve the more daring looks -- all on your first try.
Hey Gorgeous!
Merry Christmas! Almost...this is the final week before Christmas and I get to give you another gift!
In the next 24 hours, Makeup University is giving 3 L'Occitane Limited Edition Shea Butter Body Creams away to 3 lucky ladies!
L'Occitane just opened a flagship store in the Flatiron District of New York-so you have them to thank for the generosity! Go visit and say thanks!
Below are details on the product and directions to the Flatiron district store-also, details on how to win your very own limited edition shea butter body creme from L'Occitane. ( I LOVE L'OCCITANE!)
How to win:
1. Please comment on the post with your favorite Christmas/Hanukah memory.

2. Put a 'like' on the Facebook page (
www.facebook.com/makeupuniversity
) and the first 3 to do so win!

Winners must be in the continental United States for shipping, no PO Boxes please, and at least 13 years of age. (young girls-this would be a great gift for your mom!)
***
About L'Occitane Limited Edition Shea Butter Body Creams
Bogolan packaging designs inspired by traditional fabrics...
The traditional bogolan fabric is decorated with patterns specific to
each village, designating where it was made. Bogolan cloth is dyed with
mud, which is said to give the fabric positive energy. These beautiful
fabrics inspired L'OCCITANE's founder, Olivier Baussan, as he
designed the limited-edition packaging of this Shea Butter collection.
Enticing Autumn Scents inspired by African flowers...
For these limited editions, available in body cream, hand cream and lip balm,
L'OCCITANE drew inspiration from three flowers indigenous to the African
continent.
DESERT ROSE FROM MOROCCO is known for its generous blooms and
fruity, zesty aroma, which perfumes the desolate landscape.
HIBISCUS FROM EGYPT delights the eyes with its brilliant colors -- from the
purest white to the most passionate red. Its sensual, sunny perfume awakens
the senses.
COCOA FLOWER FROM THE IVORY COAST has a warm, comforting
scent with a delicious hint of cacao.
Made with ECOCERT -Certified
organic, Fa ir Trade shea butter
from burkina faso
The Flatiron boutique is the largest L'Occitane store in the world. It features an in-store greenhouse along with a mini-facial and skincare bar, giving customers a preview of Provençal hospitality and beauty. The Flagship location is designed to be a welcoming and relaxing retreat in the heart of the New York City
L'OCCITANE - Flatiron
UNITED STATES - NEW YORK
L'OCCITANE - Flatiron
170 5th Avenue
NY 10011 NEW YORK
Tel. : 212-206-8860
Remember: you are beautiful! Thank you for visiting the blog and check back for promotions and beauty giveaways!