See the 11 most common makeup mistakes women make without realizing it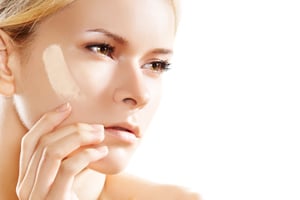 This is a TotalBeauty.com makeup article
We thought we were past the horrible makeup mistakes of our past -- until we talked to New York City makeup artist Susmta Patel. She shared these 11 super-common makeup mistakes she sees on women almost daily, and we were stunned to realize we are among the group still flubbing our eyeliner, blush, and more. See if you're making any of these mistakes, too.
Hey Gorgeous!
I've been testing the new Drako men's fragrance by Tattoed by Inky.
"Drako: For men, this body spray contains a blend of spices, musk and precious woods. It is available in a blue canister with a tattoo design of a dragon." Well, I liked it-pleasant enough, different; and definately not your grandpa's green bottle of Polo or Brut. Enjoy the short video update of Drako in action at the Urban Art Tattoo II studio on Main St. in Mesa AZ.
Get your
Drako here
!
Remember: you are beautiful! Thank you for visiting the blog and check back for promotions and beauty giveaways!